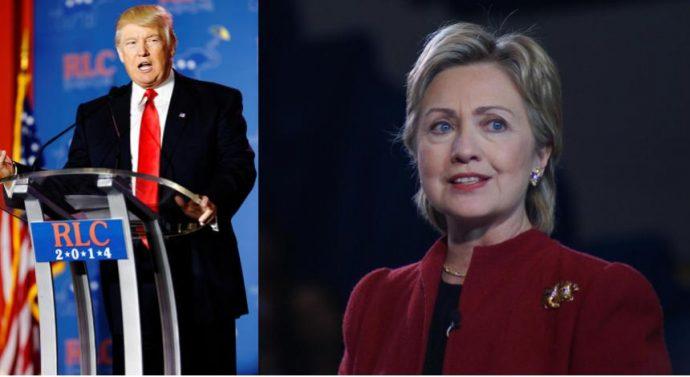 by Nicole Garofalo, staff reporter
On November 8, 2016, Donald J. Trump was announced to be the next President of the United States. While many rejoiced in the news, some were indifferent, and others were in despair.
"I wouldn't rather Hillary, but I guess you can't really do anything about it or change it," freshman Charlie Lomonaco said.
Americans across the country were shaken to the core, and this has even led to protests in cities, such as Los Angeles and Manhattan. Those who are minorities, immigrants, women, or part of the LGBTQ+ community fear for the lives and rights of themselves, as well as their families and friends.
"I'm gay, but I don't feel like Trump's presidency will affect me as much. But I'm friends with somebody who's transgender, and somebody on that side of the community will probably be more affected," freshman Veronica Portnov said.
Despite the fear, a good set of Americans think Trump will be well fit to run this country. Some even feel the protests and fear are unnecessary.
"I'm ecstatic about Trump being president. People protesting are saying he will destroy the world while they're out there doing it themselves, which I find hypocritical. They should just see what happens and let it be," senior Anthony Grimando said.
Many make the argument that Trump is not against any of these communities or groups of people, saying that his campaign was taken and twisted to make it seem that way. Nonetheless, many of the stands Trump took on certain topics have been inconsistent throughout his entire campaign. He's changed his stance on multiple issues towards the end, such as his views on same-sex marriage and his "plan" for illegal immigration, as it seems, to gain votes when he felt threatened by Hillary Clinton's popularity.
All in all, Donald J. Trump is not fit to run the United States. With his hateful views on multiple groups that make up a good percent of the country, there is no telling what he can do to harm them. The people of America elected such a hateful person as president, and many dread of what's to come next.
Featured image attribution to Michael Vadon and Marc Nozell on Flickr.