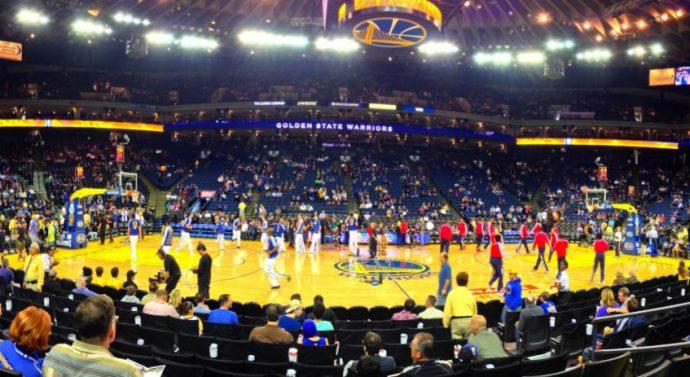 by Jordan Kose, staff reporter
The league had yet to see anything like the Golden State Warriors. They broke records as they won the NBA championship in 2015 and their essence of ball movement.
The NBA hasn't seen this since the Phoenix Suns when they had 47 assists on November 29th, 1991. With Warriors taking the league by storm, its seems as if they are unstoppable.
"That's always a big thing for us is how many passes we have per game," Andre Iguodala told USA TODAY Sports. "We go that far. More than assists, we go to passes and 310 is our number. When we hit that it shows that we're clicking on all cylinders."
With the acquisition of Kevin Durant, fans know the scoring will be there but the question comes at how the ball will be moved. The interesting position will be at point guard in which Stephen Curry will hold responsibility as the orchestrator of the ball, as opposed to being that first option scorer. As compared to previous years, it is expected for their other all-stars, Draymond Green and Klay Thompson, to take a backseat in scoring touches. The question now is if the Warriors can keep on moving the ball. Can they keep up the pace? Will one of their all-stars take a backseat?
"I believe that the Warriors will make the Finals again this season especially if they keep playing the way they are," senior Maxwell Smith said.