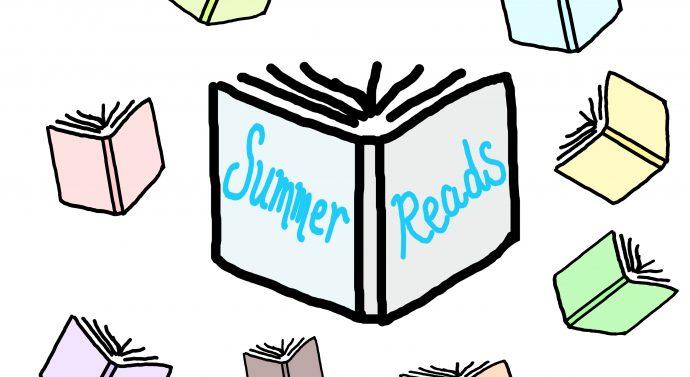 by Aja Landolfi, editor in chief
With summer being just around the corner, most students are out on summer vacation. What many students tend not to do is anything school related. Reading is a good way students can help keep their brains going and their reading skills up to par.
Reading over the summer does not have to be academic. It can be for pleasure and the genre of the book can be whatever the reader wants.
Here are some favorites that students say everyone should read this summer.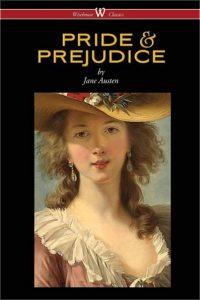 Pride and Prejudice by Jane Austen
In a remote Hertfordshire village, far off the good coach roads of George III's England, a country squire of no great means must marry off his five vivacious daughters. At the heart of this all-consuming enterprise are his headstrong second daughter, Elizabeth Bennet, and her aristocratic suitor, Fitzwilliam Darcy, — two lovers whose pride must be humbled and prejudices dissolved before the novel can come to its splendid conclusion.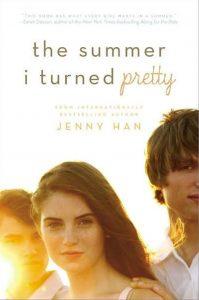 The Summer I Turned Pretty Trilogy by Jenny Han (Young-adult fiction ages 12 and up)
Some summers are just destined to be pretty.
Belly measures her life in summers. Everything good, everything magical happens between the months of June and August. Winters are simply a time to count the weeks until the next summer, a place away from the beach house, away from Susannah, and most importantly, away from Jeremiah and Conrad. They are the boys that Belly has known since her very first summer — they have been her brother figures, her crushes, and everything in between. But one summer, one wonderful and terrible summer, the more everything changes, the more it all ends up just the way it should have been all along.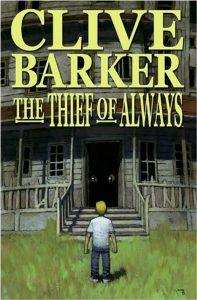 The Thief of Always by Clive Barker (Dark Fantasy)
Master storyteller and bestselling novelist, Clive Barker, creates an enchanting tale for both children and adults to cherish and retell. The Thief of Always tells the haunting story of Harvey, a bright 10-year-old, who is suffering from the winter doldrums, and of a creature who takes him to a place where every day is filled with fun, and Christmas comes every night.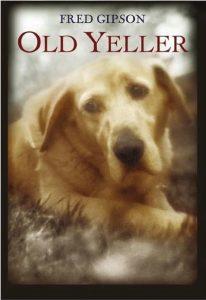 Old Yeller by Fred Gipson
At first, Travis couldn't stand the sight of Old Yeller. The stray dog was ugly, and a thieving rascal, too. But he sure was clever, and a smart dog could be a big help on the wild Texas frontier, especially with Papa away on a long cattle drive up to Abilene. Strong and courageous, Old Yeller proved that he could protect Travis's family from any sort of danger. But can Travis do the same for Old Yeller?

Red Queen by Victoria Aveyard (Young adult fantasy)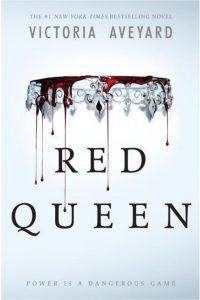 This is a world divided by blood – red or silver.
The Reds are commoners, ruled by a Silver elite in possession of god-like superpowers. And to Mare Barrow, a seventeen-year-old Red girl from the poverty-stricken Stilts, it seems like nothing will ever change.
That is, until she finds herself working in the Silver Palace. Here, surrounded by the people she hates the most, Mare discovers that, despite her red blood, she possesses a deadly power of her own. One that threatens to destroy the balance of power.
Fearful of Mare's potential, the Silvers hide her in plain view, declaring her a long-lost Silver princess, now engaged to a Silver prince. Despite knowing that one misstep would mean her death, Mare works silently to help the Red Guard, a militant resistance group, and bring down the Silver regime.
But this is a world of betrayal and lies, and Mare has entered a dangerous dance – Reds against Silvers, prince against prince, and Mare against her own heart.

The Unbecoming of Mara Dyer by Michelle Hodkin (Fantasy/Paranormal)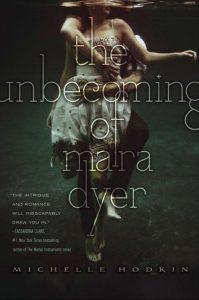 Mara Dyer doesn't think life can get any stranger than waking up in a hospital with no memory of how she got there.
It can.
She believes there must be more to the accident she can't remember that killed her friends and left her mysteriously unharmed.
There is.
She doesn't believe that after everything she's been through, she can fall in love.
She's wrong.
After Mara survives the traumatizing accident at the old asylum, it makes sense that she has issues. She lost her best friend, her boyfriend, and her boyfriend's sister, and as if that weren't enough to cope with, her family moves to a new state in order to give her a fresh start. But that fresh start is quickly filled with hallucinations—or are they premonitions?—and then corpses, and the boundary between reality and nightmare is wavering. At school, there's Noah, a devastatingly handsome charmer who seems determined to help Mara piece together what's real, what's imagined—and what's very, very dangerous.
This fast-paced psychological—or is it paranormal?—thriller will leave you breathless for its sequel, The Evolution of Mara Dyer.
City of Bones by Cassandra Clare (Young adult fiction, adventure, fantasy)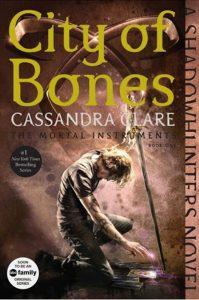 When fifteen-year-old Clary Fray heads out to the Pandemonium Club in New York City, she hardly expects to witness a murder—much less a murder committed by three teenagers covered with strange tattoos and brandishing bizarre weapons. Then the body disappears into thin air. It's hard to call the police when the murderers are invisible to everyone else and when there is nothing—not even a smear of blood—to show that a boy has died. Or was he a boy?
This is Clary's first meeting with the Shadowhunters, warriors dedicated to ridding the earth of demons. It's also her first encounter with Jace, a Shadowhunter who looks a little like an angel and acts a lot like a jerk. Within twenty-four hours Clary is pulled into Jace's world with a vengeance, when her mother disappears and Clary herself is attacked by a demon. But why would demons be interested in ordinary mundanes like Clary and her mother? And how did Clary suddenly get the Sight? The Shadowhunters would like to know…
Exotic and gritty, exhilarating and utterly gripping, Cassandra Clare's ferociously entertaining fantasy takes readers on a wild ride that they will never want to end.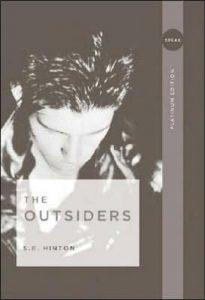 The Outsiders by S.E. Hinton (Young adult fiction)
Ponyboy can count on his brothers and his friends, but not on much else besides trouble with the Socs, a vicious gang of rich kids who get away with everything, including beating up greasers like Ponyboy. At least he knows what to expect–until the night someone takes things too far.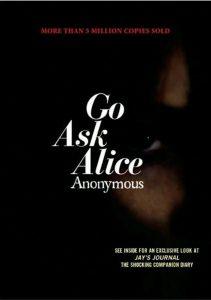 Go Ask Alice by Anonymous (Fiction)
A teen plunges into a downward spiral of addiction in this classic cautionary tale. January 24th After you've had it, there isn't even life without drugs…. It started when she was served a soft drink laced with LSD in a dangerous party game. Within months, she was hooked, trapped in a downward spiral that took her from her comfortable home and loving family to the mean streets of an unforgiving city. It was a journey that would rob her of her innocence, her youth — and ultimately her life. Read her diary. Enter her world. You will never forget her. For thirty-five years, the acclaimed, best-selling first-person account of a teenage girl's harrowing decently into the nightmarish world of drugs has left an indelible mark on generations of teen readers. As powerful — and as timely — today as ever, Go Ask Alice remains the definitive book on the horrors of addiction.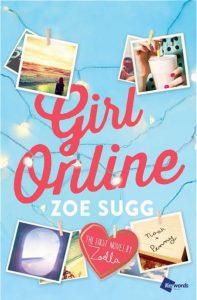 Girl Online by Zoe Sugg (Romance Novel/Drama)
I have this dream that, secretly, all teenage girls feel exactly like me. And maybe one day, when we realize that we all feel the same, we can all stop pretending we're something we're not. That would be awesome. But until that day, I'm going to keep it real on this blog and keep it unreal in "real" life. Penny has a secret. Under the alias GirlOnline, Penny blogs her hidden feelings about friendship, boys, high school drama, her quirky family, and the panic attacks that have begun to take over her life. When things go from bad to worse at school, her parents accept an opportunity to whisk the family away for Christmas at the Waldorf Astoria in New York City. There, she meets Noah, a gorgeous, guitar-strumming American. Suddenly, Penny is falling in love—and capturing every moment she spends with "Brooklyn Boy" on her blog. But Noah has a secret, too, one that threatens to ruin Penny's cover—and her closest friendship—forever.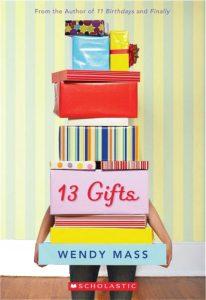 13 Gift: A Wish Novel by Wendy Mass (Young-adult Fiction)
After Tara steals the school mascot in order to make friends with the popular crowd and is caught, she finds herself in a heap of trouble. Her parents decide she must go stay with her aunt, uncle, and bratty cousin in Willow Falls. What Tara doesn't know is that this charmed town has something big in store for her on her 13th birthday.
Whether on the beach or curled up inside on a rainy day students of all ages should grab a good book and escape reality into perfect words that only exist in books, to make sure they are prepared for the upcoming school year.
*All photo attribution to Barnes and Nobles.