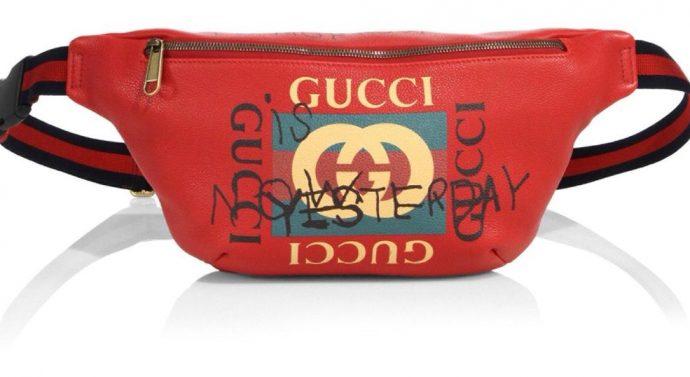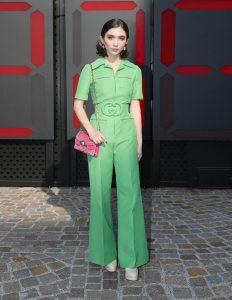 By Sabrina Enriquez, Junior Reporter
 Spring 2018 Fashion Week was not so long ago, having models strut the runway with all new looks. These fresh trends are here to keep you looking bold and bright. One staple piece that you must have in your spring wardrobe are jumpsuits. They were a big hit for fashion week, Gucci with 70's inspired clothing and Sportmax focusing on pastel colors. Now this might not be everyone's favorite, but denim on denim will always be a look! The best part is it's in everyone's closet. Throw on a denim skirt or mom jeans with a jean jacket and you'll be looking like a runway model. On the other hand some students had mixed feelings on this trend.
"I don't like denim on denim, to be honest it depends on the fabric and I feel like some people can either pull it off or just look bad" said junior Nicole Cstari
This year all designers wanna help with getting everyone out of their comfort zone.To achieve that they incorporated a lot of Asymmetric necklines in their new designs, from tops to dresses. Everyone needs change and it's a cute way to spice up your wardrobe. The trend was first spotted at Prabal Gurung, Altuzarra and Calvin Klein and has already become celebrities favorite. Models like Bella Hadid, Gizele Oliveira and Romee Strijd are already rocking these spring trends. Now for accessories, it's all about the fanny pack, they were out of style for quit a bit of time but they are back and better.
"I think they are so cute! Especially the Louis Vuitton ones. I always found this trend cute but before it wasn't in style and I felt like I would have gotten judged." said Junior Faith Ki.
Fanny packs are more convenient, and anyways, who wants to be carrying purses all summer? You want to feel free and they come with amazing prints, colors and designs. All brands are selling them like Gucci & Louis Vuitton. Now you can walk down the streets of  New York rocking these cute spring trends.