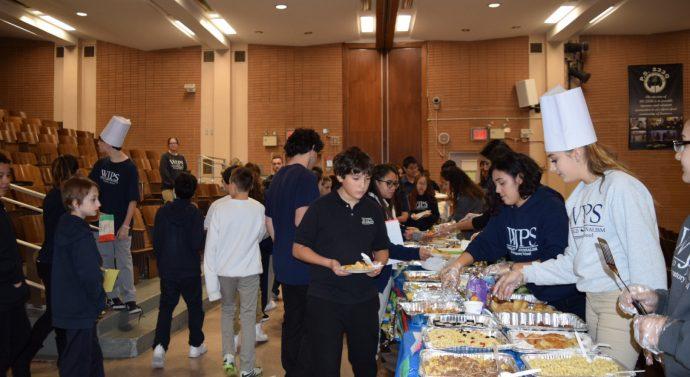 By Leah Toledo, staff reporter
November marks the beginning of a countdown to one of WJPS' favorite days: the International Feast. This is a day where all students make an item at home, bring it in to get a stamp and eat at the food other students had made. It is also a time where Alumni, WJPS graduates, are welcomed with open arms to come back and visit.
"I miss everything about WJPS, the community and everything. Appreciate WJPS while you can."  2016 graduate, Alyssa Striano said.
The Alumni all enjoyed themselves and spoke about how much they missed WJPS and how different college life is. When asked why they came back to the school, they had responded.
"I wanted to come back to see who I associated myself with for four whole years. I enjoyed socializing and catching up on my friends" 2017 graduation, Christopher Flores said.
Overall the International Feast was a great success. Everyone enjoyed themselves and the endless amount of food brought in by students.