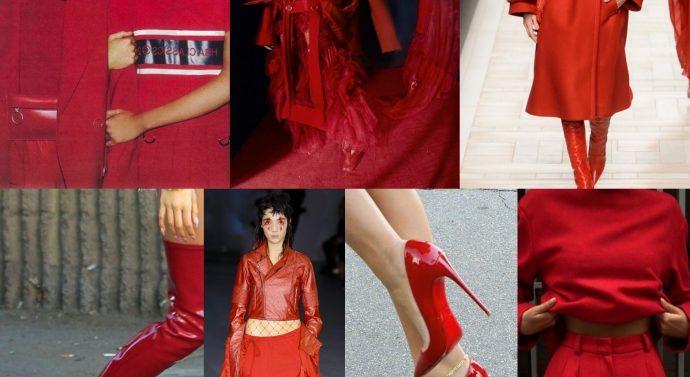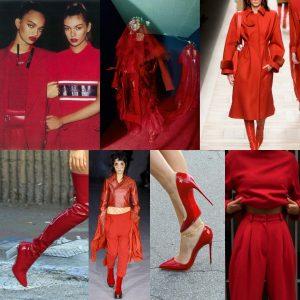 Junior Editor, Sabrina Enriquez
Fresh off the runway. All new trends are working their way back to have you looking your best. The official color of Fall 2017 is red, with various options to incorporate in your closet. From coats to leather pants and even accessories, if you include red into your look you'll be up to date with the fashion trends.
Last year it was all about the statement furs and bold patterns but this year they decided to take it back to the 90's where basics were all the hype. Sticking with neutral colors making your look classy with a touch of vintage and having you stand out in a good way. If you are all about your statement and outstanding shoes than the Gliteratti boots are for you. Sparkly and bold making any basic outfit fashionable. The 1990's 'Clueless' look is making it's way back.
If all your old plaid pieces are hiding in the back of your closet and you've been dying to wear it out again then don't worry it's made a come back and you can revamp to give it a creative twist. This look is everywhere, skirts, heels, tops and even trench coats. Niki Csatari said "I love vintage and over-sized jean jackets and trousers pants" after being asked which fashion trends do you find yourself following , like the color red, vintage inspired and glitterati boots. Which fall trends do you dislike the most? " I don't like Uggs, very chunky and basic", said Sonia Guglietta.  
All of these 2017 fall fashion trends was the focus during fashion week. Popular fashion designers such as Balenciaga, Calvin Klein, Michael Kors, Louis Vuitton and Alexander Wang made sure to include all of these looks. You can easily modernize your style with your old clothing pieces making you look like you're ready to strut down the runway along side Bella Hadid, Kendall Jenner and Taylor Hill!