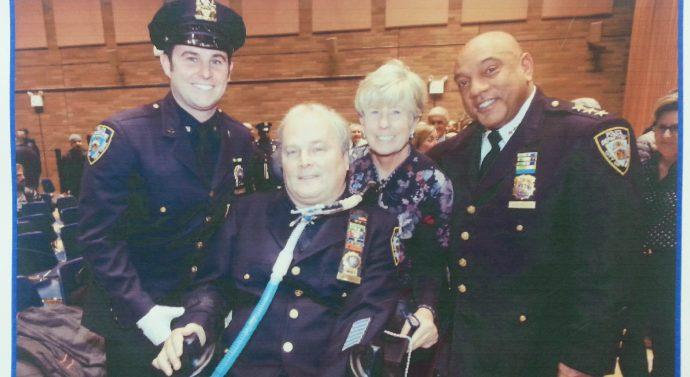 by Kay Kim, editor in chief
Steven McDonald, who has been paralyzed for 30 years and became a symbol of forgiveness, has passed away at the age of 59 on Tuesday after suffering from a heart attack the previous Friday.
Police Commissioner James P. O'Neill announced his death.
In 1986, Officer McDonald was shot three times by a 15-year-old at Central Park during the midst of his duty. The shots left the detective paralyzed from the neck down. Despite his injuries, Officer McDonald forgave the teen in hopes of the teen's redemption.
After his experience, he shared his story to spread the word of love, peace, and forgiveness to various groups and audiences. He also visited the school on November 2nd. His visit and message left a strong remark on the students and his passing.
"It kind of hit me harder than I expected it to. It was really unsettling. The worst things happen to the best people. Because of his speech, I was attached," eighth grade student Gianna Viera said.
To honor Officer McDonald, family, friends, colleagues, and New Yorkers gathered at St. Patrick's Cathedral in Manhattan for his funeral. According to Gothamist, it is believed that approximately 12,000 to 15,000 people paid respect at the St. Patrick's Cathedral.
"I went to his funeral. His son was carrying it [McDonald's messages] on during the funeral. Seeing him a few weeks ago and hearing he passed away was not easy to put together," eighth grade student Ashtin Reich said.
Gothamist reported that at the funeral, Officer McDonald's son, Conor McDonald, who also serves in the NYPD, stated, "Thank you so much for showing tribute to my beautiful, amazing father… I never thought this day would come. My father was the real Superman … He was the greatest man I could have asked for to be my father."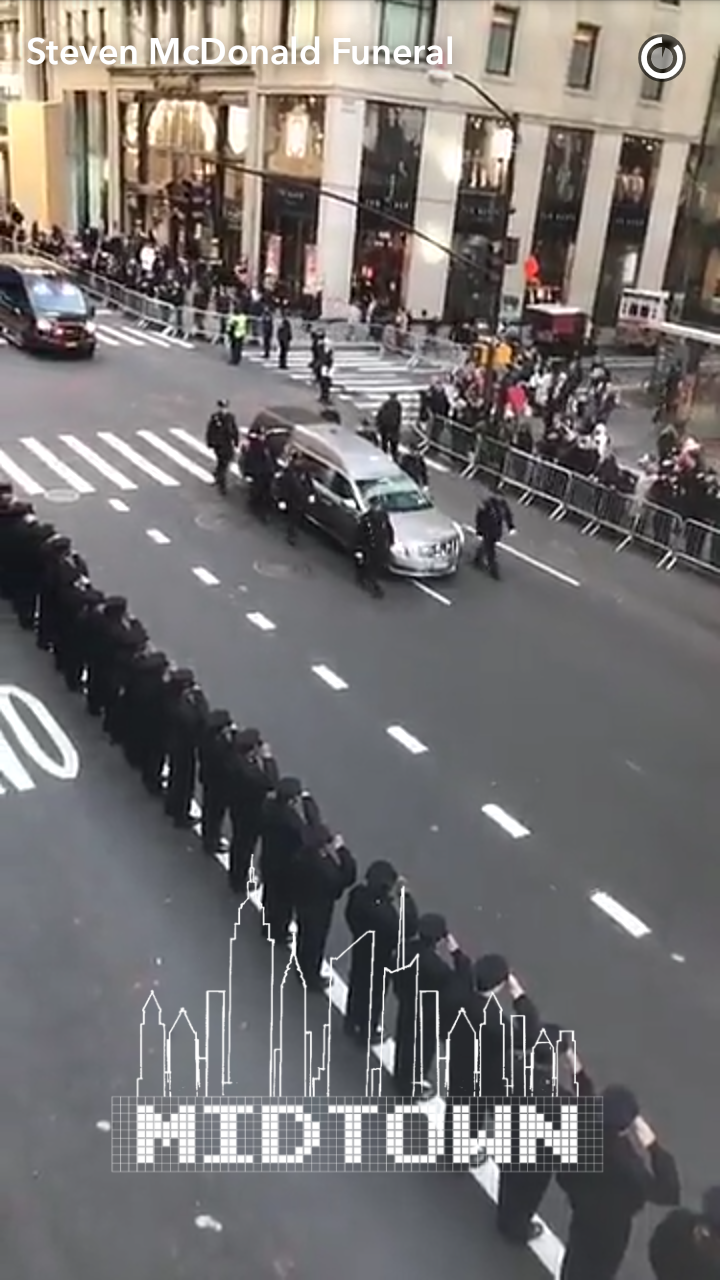 Featured image attribution to Kay Kim.