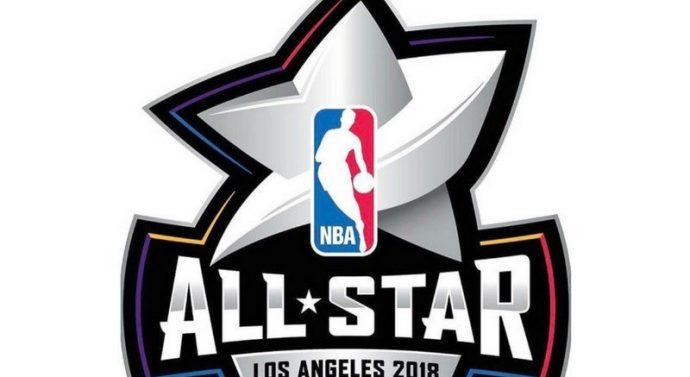 By: Michael Sceiczina, Sports Editor
On February 17, 2018 the NBA hosted the 3 Point Contest, the Dunk Contest, and the Skills challenge. The first event was the NBA Skills Challenge. This is a competition between the NBA's big men versus the NBA point guards. They would tester dribbling skills, they're passing skills, there speed and their three points skills. The participants involved were: Al Horford, Joel embiid, Andre Drummond, Lauri markkanen, Spencer Dinwiddie, buddy hield, Lou Williams, and Jamal Murray. The winner of this event was Spencer Dinwiddie beating Lauri Markkanen in the final round. This year was special because the Point Guards never seem to beat the bigs in the skills challenge.
Junior, Nicholas DeDomenico stated, "I feel like such a Dinwiddie winning is a great feeling for New Yorkers New York never wins anything."
The next event that took place was the  NBA 3 Point Contest. For this contest each shooter would have five racks of balls around the perimeter and have five balls in each rack. There's one special ball in each rack called the Moneyball which counted as two extra points if you made it. The participants that were involved in this event were: Eric Gordon, Klay Thompson, Bradley Beal, Paul George, Kyle Lowry, Devin Booker, Wayne Ellington, and Tobias Harris. The winner of this event was the Suns guard Devin Booker amassed an event-record 28 points in the final round. Booker boosted his total by draining four out of five shots from his money ball rack. The defending champ Eric Gordon couldn't get the job done when getting eliminated in the first round with a score of 12.  This 3 Point Contest will go down in history with record breaking statistics.
Junior, Andrew DeDomenico stated, "It was very exhilarating, I was pleased to see Klay Thompson lose. I thought Paul George's performance was disappointing,  I expected much more from him because he has been on fire all season. And the cherry on top was Devin Booker breaking the three point all-time high."
And last but not least was the NBA dunk contest. The participants that were involved were Larry Nance Jr, Dennis Smith Jr, Donovan Mitchell, and Victor Oladipo. There were three rounds in this contest and two people would move on for the final round. In the first two rounds each dunk contest member would to the audience that they were a superior dunker. In the final round Larry Nance Jr and Donna Mitchell would have to defy it out. The winner of this contest was Donovan Mitchell.
Junior, Raul Castrejohn stated, "It was rigged Dennis Smith Jr. And Larry Nance should not have made it to the finals not have made it to the finals."