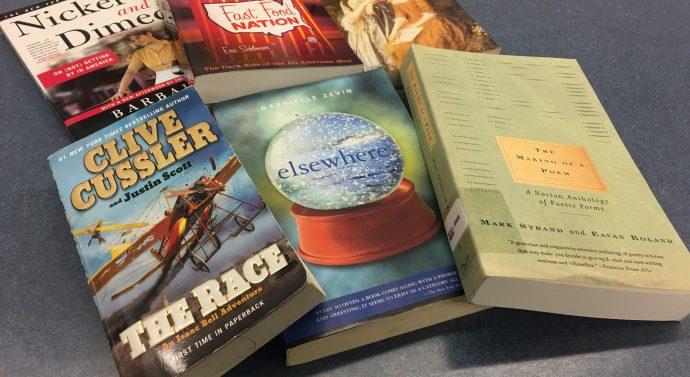 By: Nikita Mosier, senior reporter
Kindle is a small hand-held electronic device for reading books. Compared to paper books, they make books easily accessible with no trips to the library. Although they are becoming more popular, some people still enjoy an old- fashioned paper book.
Despite the fact that Kindle is becoming more well known, especially since Amazon is now standing for it, people still find joy in reading a regular book. Senior Larraine Casey says, "I've never used a Kindle so I don't know if I would prefer it over an actual book. I have used a NOOK before though, and based on that I find reading an actual book is much more fitting." Price is also an issue, because Kindles typically go for $79.99. In the case for senior Max Kaufman, "Paper books because I don't normally use Kindles."
Online access to books are fast and free with the Kindle. In addition, there are special extras for book and magazine lovers. Primarily, the seller and service provider is Amazon, so many people instinctively love this aspect. "I prefer Kindle because it is more accessible and they are much better. Paper books are just boring nowadays." comments senior Umaou Diallo.
At the end of the day, people have mixed feelings about the Kindle. Some people prefer it, while some people like to stay to the basics. Everybody has to come up with their own opinion and preferences, deciding whether or not to flip or scroll.