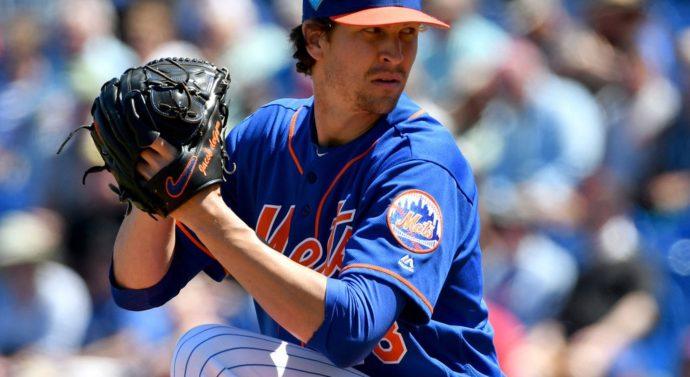 By: Michael Cantelmi, Sports Writer
The New York Mets is a Baseball franchise established in 1962 going on to its 56th year in the MLB. The New York Mets is one of 30 teams in the MLB, and has been in the league for not as long as many teams, but still have accomplished the same as those who have been in the league a while. This winter, the Mets have attempted to make new signings to keep their team up to par with others, and make a run for the playoffs with other contending teams.
The New York Mets General Manager, Sandy Alderson had decided this team is good enough to make a postseason run, but We still need more to compete with the other teams. Today, I will explain, and go through all the New York Mets, key free agent signings.
The first key off season signing was signing former Milwaukee Brewer, Anthony Swarzak, Anthony Swarzak was signed to a 2 year 14 million dollar deal, by the New York Mets to serve a key part in the Mets bullpen. This deal was a great signing by the Mets, because Swarzak had an amazing season last year, and showed that he can pound the ball in the strike zone, and get key outs when needed. I rate this move an B+ because there were better options out there but it is still a need in the Mets organization.
The next key off season signing was a man by the name Jay Bruce, most Met fans have heard of Jay Bruce before because he played with us last year, and the Mets traded him away for money purposes. Jay Bruce is a 10 year veteran and adds a lot of power to our current outfield, and gives us some veteran leadership in our clubhouse. Jay Bruce has been in the postseason a couple of times, and he can help us out with the experience he got with the Cleveland Indians last year. I would rate this offseason move an A, because there was not much better the Mets could have got and he is on a cheap contract for his value in the lineup.
The next key off season move the Mets made is signing Adrian Gonzalez on a veterans minimum. Adrian Gonzalez is a 14 year veteran and has signed a veterans minimum contract with the New York Mets, and he has just came off one of the worst seasons of his entire career. Adrian Gonzalez can have a good year, but there is not much potential. With the Mets still developing 1st round draft pick, Dominic Smith, Gonzalez will serve as a temporary 1st basemen till Dominic Smith is ready for Prime Time. I would rate this deal a C+. Adrian Gonzalez is way past his prime but he is here on a very cheap deal, and only as a one term player for this organization.
The next key offseason signing, was resigning Jose Reyes, Jose Reyes is a great guy to the younger ones in the clubhouse and gets along with Top Prospect Shortstop, Amed Rosario, and Amed Rosario has really high expectations for the league, and if Jose Reyes stays by his side, we may have a top player in the league in the Mets' hands. This move is an A+ for me, because Jose Reyes is a great guy to help develop another young shortstop, and will love the Mets organization forever.
`The second to last key free agent signing was Todd Frazier, Todd Frazier was a White Sox player for a couple of years until he got traded to the Yankees, to help them make a postseason run. Todd Frazier did not help as much as wanted, but the Yankees still made it deep into the postseason when nobody expected it. Todd Frazier was signed for a relatively cheap deal and hopefully he can make a huge impact on our team this year, and sure up that open 3rd basemen spot we have on the team. I would rate this move a A-, because the Mets organization needed to come to a reality, and realize David Wright won't be ready for prime time anytime soon.
Junior, Raul Castrejon stated, "Yes, they have made some good signings such as the Todd Father (Todd Frazier), and they have an easy division to compete in, so yeah definitely." –
The last off season signing the Mets made was signing LHP Jason Vargas, to a 2 year deal. Jason Vargas had a stunning start to the 2017 season which shocked everyone in Baseball last year, but then he slowed down, but still he is a veteran pitcher that the Mets need, and this signing adds a lot of depth to the Mets Injury Prone pitching staff. I would rate this move a B+ because it adds the depth the mets need, and can ensure that our pitching staff will have a leader, and can help each other out.
Junior, Noah Levine stated, "I think that they will be contenders, but i think they will fall short to the Washington Nationals yet again."