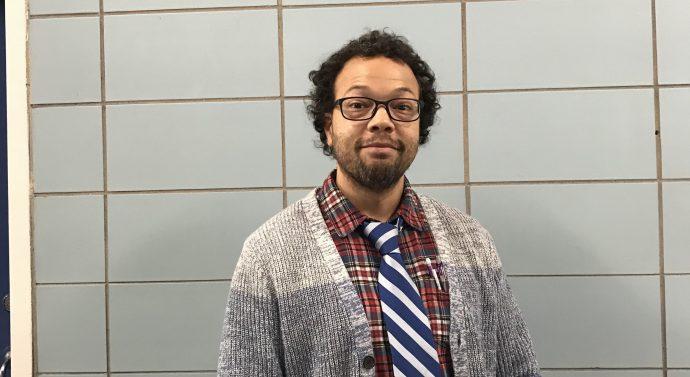 By Lauren Leto
There are many who believe they know their destiny, until destiny takes its course. That is when life steers you in another direction and leads you right where you belong. That's what happened to WJPS's beloved math teacher, Mr. Gardner.
Raised in Teaneck, New Jersey, Mr. Gardner lived an idyllic childhood. Mr. Gardner knew from the beginning that his strong suit was mathematics. He has always been a bright intellectual who continuously helped those in need. He tried several careers before he decided to become an educator.
He attended Columbia University and studied psychology and economics. After pursuing a degree in these majors he worked for numerous companies that were trying to be new internet companies. "It was very easy to get a job if you knew anything about the internet", he says when the internet was relatively new at the time.
That wasn't for him. Due to the instability of the companies, he decided to pursue a career in another field. In his senior year of college, he had a thought of changing his major, however, he didn't because he thought he was too far in. He came upon the idea of an alternative teaching certification due to his experience in studying an immense amount of math. He pursued this certification which initiated his teaching career in 2003.
Gardner began teaching in Newtown High School in Elmhurst, Queens. He had spent almost 10 years there where he says, "I loved working there, they had students from every country in the world. One class would have a student born in China, another from Mexico, one from Poland or Bangladesh…It was challenging, but also great."
He was disappointed when he heard the news that Newtown High School was supposed to be closed down. He went out before the end of the school year and got another job and when the end of the school year came around they didn't end up closing down.
He was then working at Cambria Heights Academy in Hollis which wasn't a great fit for him. He later found an open spot at World Journalism Preparatory School where he found a home as he says, "My first year here was the best time I've ever had teaching in my life!"