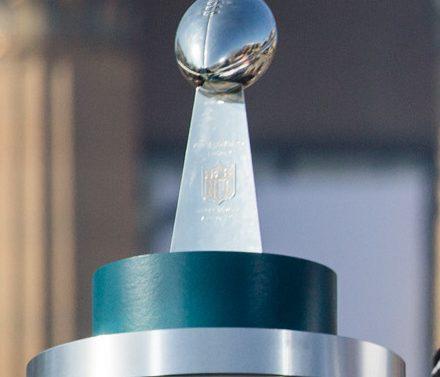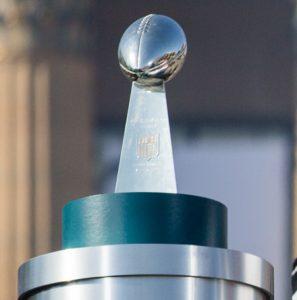 By: Thomas Monaghan, Sports Writer
In a surprising 41-33 upset, the Philadelphia Eagles are Super Bowl champions! The Eagles went up against the National Football team's best, the New England Patriots. The game was played at U.S. Bank Stadium in Minneapolis, Minnesota. An average of 103 Million people from all over the world watched the big game.
The New England Patriots lead by Tom Brady were the clear favorite going into the Super Bowl, making the Eagles an underdog. The game had a lot of offense, with nine touchdowns and five field goals. In the first and second quarters of the game, Nick Foles and his offense showed up. On the other hand Tom Brady's Patriots were quiet. Then after half time, Tom Brady, Rob Gronkowski finally came alive.  The Patriots scored two touchdowns in the second half making the game interesting, and were in front. The Eagles then took the lead after a forced fumble on Tom Brady with just two minutes left in the game. The Eagles held on to win the game.
W.J.P.S staff member, Robert Nisonoff stated, "I thought it was a very entertaining game."
Junior, David Yeepez stated, "It was very interesting. It was a great game even though the Patriots lost."
After the game, Eagles Quarterback Nick Foles commented on his inspirational win and how he got there, "So I'm not perfect… Im not superman. I might be in the NFL, I might have just won a Super Bowl, but, hey, we still have daily struggles, I still have daily struggles. And that's where my faith comes in, that's where my family comes in. I think when you look at a struggle in your life, just know that's just an opportunity for your character to grow. And that's just been the message. Simple. If something's going on in your life and you're struggling, embrace it. Because you're growing." On the other hand New England Patriots Quarterback stated, "Losing sucks."
This game was truly one to remember. It was the highest total yardage in any Super Bowl history. A team came together as one and believed in one another. A city came together and supported the team they love. The Philadelphia Eagles are now Super Bowl champions!