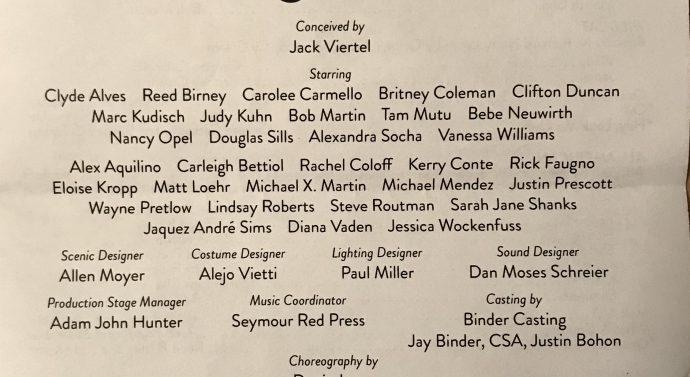 "Hey Look Me Over" WJPS
by Robyn Landolfi, senior reporter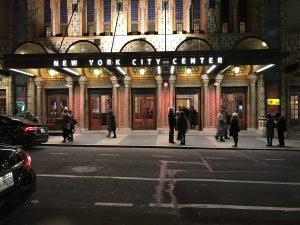 On Tuesday, February 6, 2018, WJPS students, faculty, and parents were welcomed to the New York City Center to witness the only dress rehearsal of the show "Hey, Look Me Over."
"Hey, Look Me Over" is a collection of some of Broadway's lesser known musicals brought to life in celebration of 25 years of Encores. It was directed by Jack Viertel (Artistic Director) and Rob Berman (Musical Director).
The shows presented consisted of WILD CAT, ALL AMERICAN, JAMAICA,MILK AND HONEY, MACK & MABEL, GREENWILLOW, SAIL AWAY, and GEORGE M! . Two to three songs from each show were included in the production. Some of the songs included, "Hey, Look Me Over!" (WILD CAT), "Once Upon a Time" (ALL AMERICAN), "Push De Button" (JAMAICA), "Shalom" (MILK AND HONEY), "Look What Happened to Mabel" (MACK & MABEL), "Never Will I Marry" (GREENWILLOW), "Come to Me" (SAIL AWAY), and "Give My Regards to Broadway" (GEORGE M!).  Actor Bob Martin also reprised his role as the "Man In Chair" from the show The Drowsy Chaperone.
I thought the show was quite entertaining as well as inspirational. It showed how even though a Broadway show might not be well known or has some major criticisms, there are still moments that leave the audience in awe and truly make an impression on them. All the songs and performances were filled with life and passion. I could tell that the performers really enjoyed what they were doing.
One thing that really impressed me was the fact that this show was the only dress rehearsal the cast had. The fact that it was pulled off with no mistakes made was incredible. Not once did the cast mess up and have to redo a song. Each performance flowed and left the audience wanting more. I normally don't go and see many Broadway shows, but after seeing this performance it made me wish that I had the opportunity to go to more shows and witness the same feelings I had when watching this performance.
"I went in already excited about all of the celebrities in the show, Vanessa Williams, Joel Grey, Carolee Carmello, and Bebe Neuwirth. But, it was some of the other performances that were really impressive. Such as Alexandra Socha when she sang "Look What Happened to Mabel", Mr. Petrotta said.
Overall, I would rate give show a five out of five and highly recommend it for anyone who has a love for musical theater.