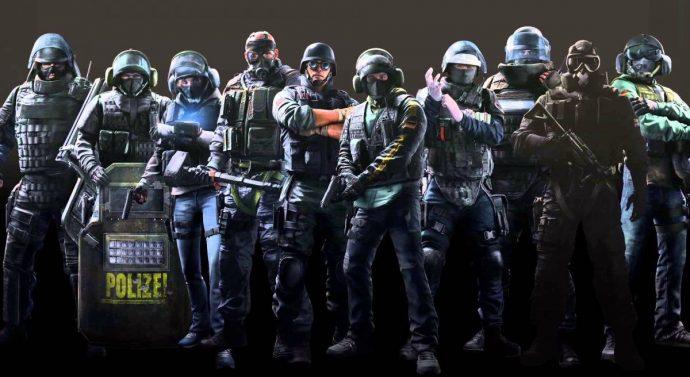 by Michael Cantelmi
This game is a 1st person shooter and a top trending game throughout the gaming community.Tom Clancy's Rainbow Six Siege has been out for a very long time now. Rainbow has been out for just over 2 years now, and the developers are still releasing new content every 3 months. Tom Clancy's Rainbow Six Siege was released on December 1st 2015. Over the past year it has grown to be tremendously popular throughout the gaming world.
Tom Clancy's Rainbow Six Siege has a multiplayer game mode, which is the most popular mode, and a singleplayer mode called Situations. Situations is very unpopular because there are only 11 short missions that give the gamer extra renown, which helps out on buying operators,that helps you in the online multiplayer mode.
Tom Clancy's Rainbow Six Siege consists of 20 original operators which have been in the game since day one. These operators have unique gadgets/abilities to help their team win the game to attack or defend a certain site on a map. Each operator has their own CTU, and these CTU's represent what nationality and organization these people work for. They each have their own special gadget which makes them unique from one another. Each operator cost renown and the more you buy, the more the next one cost.
Every 3 months, a new season comes out and this new season usually represents a new map or gamemode, and 2 new operators to the attackers and defenders. If one is seriously into Rainbow Six Siege they can buy a season pass to purchase all the operators for the upcoming season. The season pass gives you access to the new operators a week early. If someone does not purchase a season pass, it is not impossible to get the operators, they can purchase them with renown, but you have to grind to get renown. You have to gather up 25000 renown for each DLC operator, which can take a very long time to get.
I play this game often when I am on Xbox, and I would give this game a 9.5 out of 10, because of its amazing graphics, and concept. I would recommend this game because it keeps on improving each year.