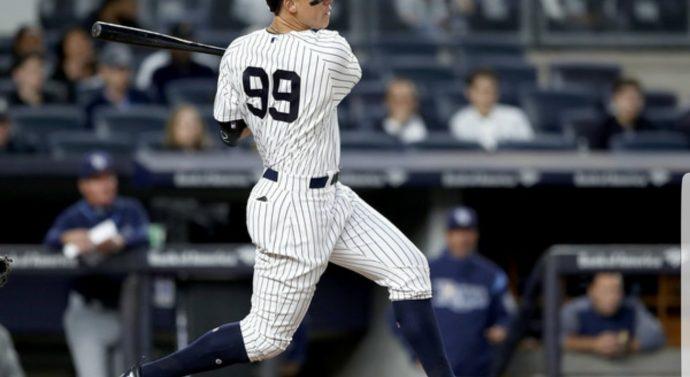 By: Jersion Diaz, sports reporter
The rookie home run record is just as it sounds, it's a record to see which rookie can acquire the uppermost number of homeruns in a season. The former record breaker was Mark Mcgwire of the Oakland Athletics with a total of 49 home runs in 1987 and the current record breaker is Aaron Judge with a total number of 50 home runs.
Aaron Judge, current outfielder for the New York Yankees, managed to tie then beat the former record breaking 49 home runs held by Mark Mcgwire on september 25th, against the Kansas City Royals. This was an ecstatic moment in MLB history because not only did Judge beat Mcgwire's record, but he also accomplished it in lesser games then Mcgwire.
WJPS junior Andrew DeDomenico says "I think it's very impressive for a rookie to break it because the transition from college to the major league is very difficult".
WJPS junior Julianne Sucre mentioned "you don't see a lot of rookies with their skill set this developed out of the gates. Usually it takes time for rookies to get comfortable with the professional atmosphere"
After this game occurred, Judge still had five more games in which he can continue to add more home runs to his record. The first home run set by Judge took place in the third inning which brought the score to 2-0 and the second home run occurred in the bottom of the seventh inning which resulted in a score of 7-3. "It's incredible. I've never played for a team like this, everyone gets along, we're always competing, always having fun. That's what championship teams are made of. I'm excited for what's going to happen here in the postseason." said Judge after the victory against the Royals. The New York Yankees honored Judge for this record and gifted him a one of a kind crystal gavel during an on field ceremony presented for him.