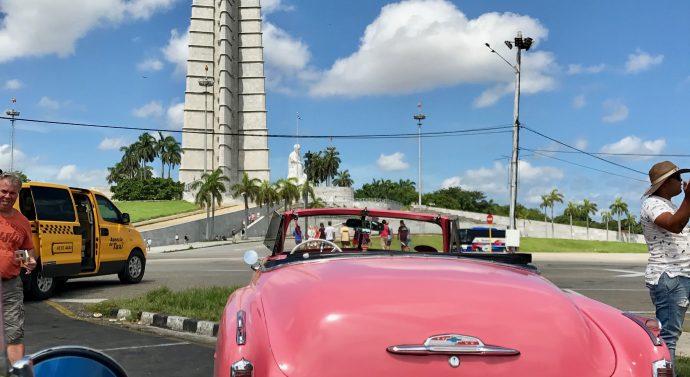 by Sofia Serrano, Junior Reporter
There are many places in the world that you could go on vacation, and whether with your friends or family, you will always have a blast, and have a memorable time, wherever you may be in the world. One vivid, unique, and beautiful area to vacation in is Cuba.
Cuba is an island in the Caribbean that has many alluring beaches and tourist attractions to visit. It is a country with plenty of rich and intriguing history, as well as its captivating beauty.
Junior, David Yepez said, "I want to visit museums and historical sites that they have"
One of the most popular places to visit is Havana, the capital of Cuba. Havana is known for having many vintage buildings and cars, which is evidently, what attracts people from all over the world to travel to Cuba.
Sophomore, Seth Breland said, "If I get a chance I would like to visit Cuba. A lot of Cuba is undiscovered by Americans because diplomatic relations did not exist, however lately they have opened up."  
Since Cuba is located by the equator, it is a tropical country, where the weather is almost always nice and warm. Websites, such as Tripadvisor offer a plethora of activities for you, such as shore snorkeling in Playa Guardalavaca.
One of the most famous and clear watered beach is in Varadero, found in the Hicacos peninsula. Tourists go there for the high class resorts and  activities such as scuba diving and, for the brave, cliff diving!
No matter what city you are in Cuba, there is always somewhere to go and something to do.