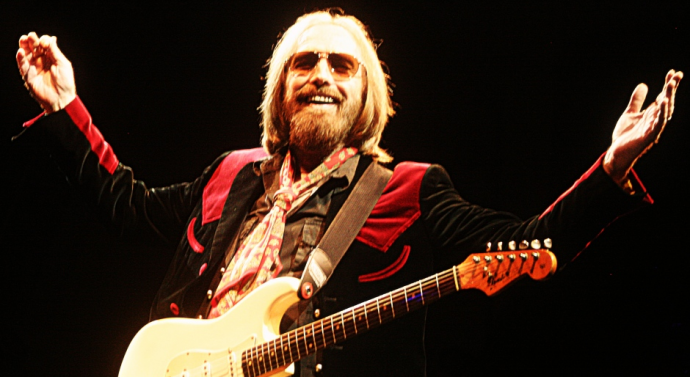 By Robyn Landolfi, entertainment editor
           On Monday October 2, 2017 one of Rock's own singer/songwriter and multi-instrumentalist Tom Petty lead singer of Tom Petty & The Heartbreakers passed away at the age of 66.
      After suffering from cardiac arrest in his Malibu home, Petty was rushed to UCLA Medical Center in Santa Monica, CA where he was immediately put on life support.
         According to Law Enforcement as of 1:15 pm PT on Monday there was no official confirmation that Petty was dead. Hours before his actual death CBS News reported that Petty died on Monday afternoon, using information that they "obtained officially" from the LAPD.  
      After a tweet from TMZ claiming that Petty was "clinging to life", the LAPD later stated that it was not in a position to confirm information about the singer and that "initial information was inadvertently provided to some media sources." The LAPD also apologized for "any inconvenience in this reporting."
        Tony Dimitriades manager of Tom Petty & the Heartbreakers announced that Petty died officially at 8:40 pm PT. "On behalf of the Tom Petty family, we are devastated to announce the untimely death of of our father, husband, brother, leader and friend Tom Petty."
      Dimitriades stated,  "he suffered cardiac arrest at his home in Malibu in the early hours of this morning and was taken to UCLA Medical Center but could not be revived. He died peacefully at 8:40 p.m. PT surrounded by family, his bandmates and friends.
        However, despite the autopsy results, the death of Petty still remains a mystery. The autopsy was conducted on Tuesday October 3, Los Angeles County Coroner  Department spokesman Ed Winter told the Associated Press. In light of Petty's death foul play is not suspected as a cause.
       Winter says the coroner investigates all deaths where the deceased hasn't seen a doctor in six months. Furthermore, the data of the toxicology screening -a procedure done in order to determine whether Petty had any drugs in his system- could take several weeks.
         Tom Petty was finally laid to rest on Monday October 16. His family and friends gathered at the Self-Realization Fellowship Lake Shrine in Pacific Palisades, California to celebrate the life of the famous musician.
School adviser Mrs. Damashek Levine said, "his legacy, his work will live on and on. We are all heartbroken."