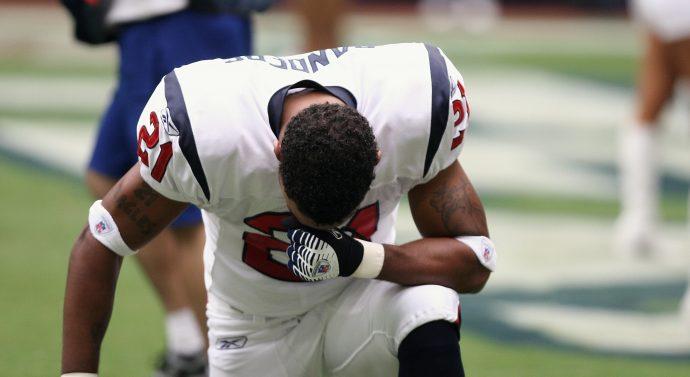 by Thomas Monaghan, staff reporter
Throughout the last couple of weeks, there has been great debate regarding the standing of the National Anthem. Many professional athletes have taken the knee due to protesting against the social and racial injustices that people of color are going through. This has started to be a trend ever since quarterback Colin Kaepernick started to take a knee. This has been a hot topic for a long time.
Various individuals such as the President of The United States, came out and described standing for the National Anthem, as "Respect our flag and our country." The President later went onto to tell NFL fans to boycott the games, unless the team owners stopped their players from protesting.   Many sport athletes have called out the President for not supporting the athletes sitting during the National Anthem. For example, former NFL and NASA Astronaut Leland Melvin described the President's comments as "boorish and disgusting". Melvin later went onto say that President Trump's comments about the players of the NFL, "incensed" him. This has also lead the NBA, champion & All-Star Stephen Curry and his team, the Golden State Warriors, to not want to go to the White House as every championship team has been invited for many years. Curry wasn't allowed to go because his invitation was revoked by the President Trump. This is all because they don't believe in President Trump and the racist remarks he has been saying.
Junior, Robert McDonald said, "It's a great message for the police to change their views on minorities." 
The President even instructed Vice President, Mike Pence, to leave the Colts game if any player knelt during the National Anthem. Pence did stand for the Anthem and then left due to the player's states. Different views vary when it comes to this topic. 
Junior, Nick DeDomenico stated, "I think it's disrespectful that they have to kneel down to the flag that represents the thousands of lives that were taken in order to receive and defend Life, Liberty, and the Pursuit of Happiness." 
Views are different all around the country, people think its respectful to kneel and justified and some people think it's an act of disrespect and not supporting the country.