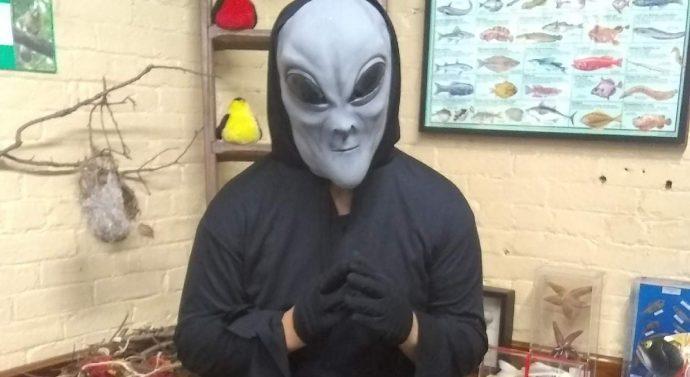 by Judah Munoz, technology editor
Last weekend at Fort Totten, screams echoed down the stony walls of the abandoned fortress. Sound like the beginning of a horror story? Actually, it's just a description of their annual Haunted Lantern Tours.
For about a decade, these tours have been taking place the Friday and Saturday before Halloween. Making use of the uncompleted stone fort after which the park is named, this free event has thrillseekers walk past "scenes" containing zombies, haunted pumpkins, broken dolls, and much more.
One participant, Vicki Benjamin, commented, "This was my first time. I enjoyed it, very much so. The dark, dark tunnel was my favorite."
Tours were open from 6:30 p.m. to 8:30 p.m., with approximately a thousand people coming to the event. But what to do if doctors with chainsaws jumping at you isn't your thing? Well, the costumed scarers are actually composed of 100% high school volunteers.
11th grade Christopher Canzoneri, a volunteer from our school said, "I enjoyed it immensely, and I would do it again in a heartbeat. In fact, I'm gonna do it next year!"
If this interests you, I definitely recommend that next year you get in contact with the staff and join the tours. It's not a last minute decision, as it requires you to have a waiver, but scaring small children with your friends is sure to become a favored pastime of high school students in the area.