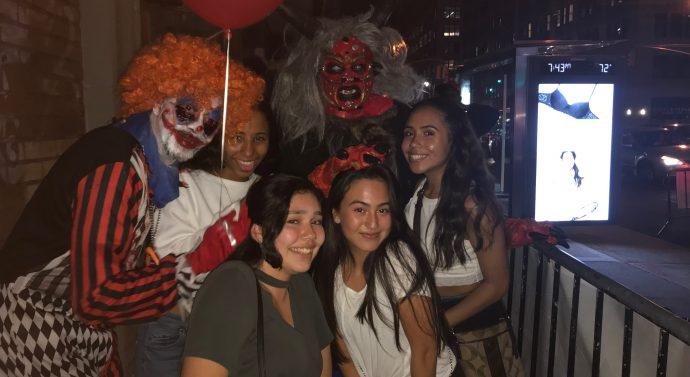 Junior Editors, Sabrina Enriquez & Alexsis Arvelo
Halloween is right around the corner and that calls for a night out with friends. Corn Mazes and haunted houses are back for an evening of thrills and chills.
New York City is filled with things that go bump in the night, especially with Halloween coming up. Blood Manor was voted number one haunted house in New York and definitely has a treat in store for you. Located at 163 Varick St, Blood Manor is constantly coming up with new attractions to keep you on edge.
The new attractions include the Shocktorium, Jungle Terror and Carnival of Souls. The length of the line varies on the day you decide to attend but either way, time will fly by as you're being entertained with the ultimate scares. All actors come out to take photos with all guests that will make a great post for social media.
October is not over yet, so if you have no plans this weekend go with a group of friends to eat with the various options near Blood Manor and don't forget to stop by for a nice scare.