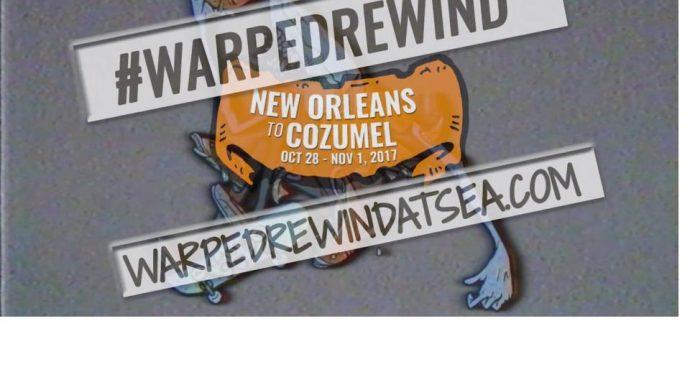 by Robyn Landolfi, staff reporter
Four days ago, on March 22nd, the official lineup for the Vans Warped Tour was finally released.
Rockers all across the US were able to view this live from the comforts of their home at 6:00 pm on the Vans Warped Tour website.
Prior to the official lineup release, information regarding the lineup was leaked on multiple websites. One website that leaked the information was Metal Sucks. At the time, fans were not aware of how accurate the leak was.
On the day of the official lineup release, Kevin Lyman, the creator of Warped Tour, made an announcement regarding the line-up being leaked to the public. However, the person who leaked the information was not made known to the public.
However, when looking at the official lineup and the leak side by side, the leak was extremely accurate, aside from a few small errors, one error being that the majority of the bands playing were released. Yet, there were bands that did not make it onto to the leaked list that were seen on the official list.
Only two stages had all the bands playing on those stages listed, those being the Mutant North and South Stages. There was, however, a slight mistake in which The Acacia Strain was said to be playing on the North stage in the leak while on the official lineup they are playing the South stage. Then Blessthefall was said to be playing on the South stage in the leak meanwhile according to the official lineup they are playing the North Stage.
Now that the line up has been confirmed the world can see how diverse the bands at Warped Tour will be. However, just because the leak was accurate this time, it does not mean it will be accurate all the time, so rocker's be cautious. Don't always believe what leaks say, for it ruins the surprise and the anticipation that comes with waiting for the official line up to be released.
"The leak was bittersweet. Not all the bands they leaked were going, so when they said Black Veil Brides is going I got excited for something that didn't happen. However, I am excited to see Andy Black because his shows are always entertaining," 11th grade student Skylar Kleess said.