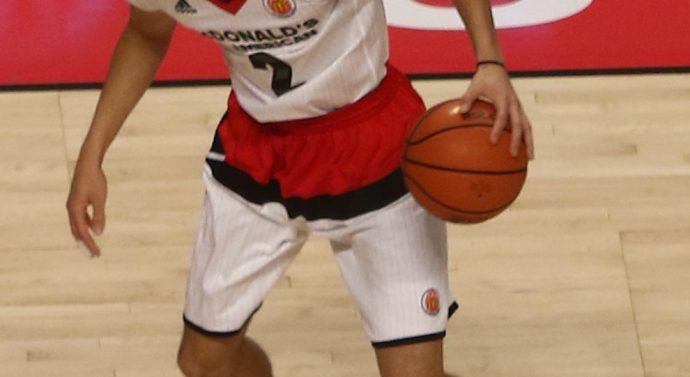 by Jack Fridrikson, staff reporter
With the spotlight on Lonzo Ball, a projected top five pick in the upcoming NBA draft, during a big game against the University of Kentucky and the University of California Los Angeles, fell short in the Sweet 16 of the March Madness tournament.
UCLA's  86-75 loss to Kentucky addresses whether Lozo will be the top pick in the draft. Unfortunately for Lonzo, many seem to believe he will not be the first pick.
In an article by 247 sports, the big night's stats of Lonzo Ball and De'Aaron Fox proved the fact that Fox outplayed Lonzo tremendously. "Lonzo, who shot 4 of 10 for 10 points with eight assists, was badly outplayed by opposing point guard De'Aaron Fox who dropped 13 of his 20 shots for 39 points."
A negative factor Lonzo has against him in his shot at being the number one draft pick is his father, Lavar Ball. As shown on many different occasions, Lavar has shown he can talk a big game for both himself and his kid. Written in CBS sports and stated on national television, Lavar said that not only would UCLA take home the title, but also have the audacity to claim his son Lavar is better than Steph Curry.
Without a doubt, Lonzo Ball will be a top prospect/contender in the upcoming NBA draft. The question is will he live up to his bright future and play at the same level he did during his one year at UCLA and how will his father's words affect both his career and his fanbase.
"I believe Lonzo Ball will be a top 10 NBA draft pick. I think this because he is a great all around player who can compete at a high level," junior John Amedeo said.
Another student had thoughts on the topic.
"I think Ball will compete at an even higher level in the NBA than he's shown at UCLA. I believe this because he tends to play to his competition," junior Christian Chamberlain said.