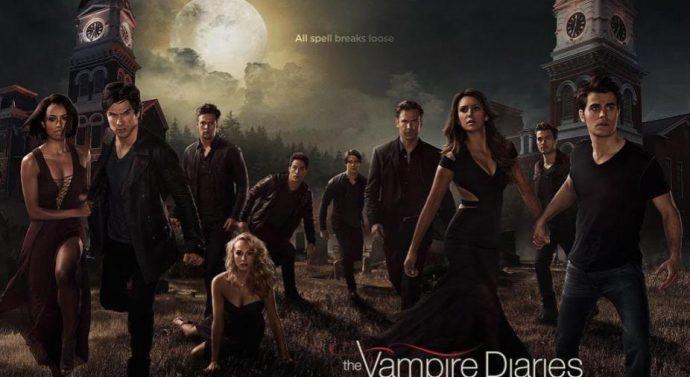 by Erika Donis, staff reporter
After eight years of almost 200 episodes to The Vampire Diaries, the show is finally coming to an end. It's been an emotional ride for both actors and all the fans that have been following the show since 2009.
This last season includes a lot of surprises, new relationships, new stunts never used before, and of course a whole lot of blood like always. Viewers will finally see the highly anticipated wedding between Stefan Salvatore (acted by Paul Wesley) and Caroline Forbes (acted by Candice King).
"The fact that the show is ending makes me very upset because I've seen all the ups and downs from all the characters, and I won't see that again," senior Caitlyn Reid said.
TVD trailers are teasing fans with the return of the villainous Katherine Pierce for the series finalé, and some WJPS students can't stop raving about it.
"I thought Nina Dobrev would officially not return to the show, but this is an epic plot twist," senior Bella Lassus said.
All the characters in TVD have grown and developed right before our eyes. The death of Elena shocked a lot of fans since she is one of the main protagonists. Unexpected events are what drove the show to success, since viewers never knew what to expect.
What sets aside this show from others is the freshness of each episode and all of the unfolding drama. Almost every episode introduced new characters, while others were killed off. Boredom never surrounded a minute of an episode because of the drama with either Elena, Damon, and Stefan, doppelgangers, or a witch casting a spell to save everyone.
"Watching this show come to an end is devastating because it's like watching a friend go away and having to replace them with something else," Bayside High School senior Michelle Camacho said.