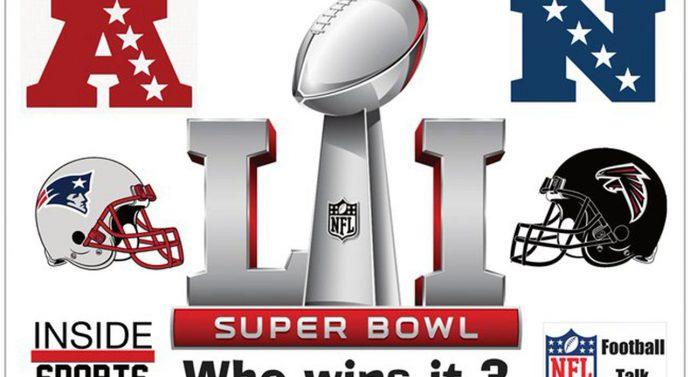 by Syed Khabir, staff reporter
The most highly anticipated sports event is finally upon us. Super Bowl 51 will take place on February 5th, 2017 at the NRG Stadium in Houston, Texas.
The American Football Conference (AFC) champion, New England Patriots, will face the National Football Conference (NFC) champion, Atlanta Falcons, in order to claim dominance in the league for the 2016-17 season.
Patriots QB Tom Brady will make his 7th Super Bowl appearance throughout his career and will settle his differences with the opposing Falcon's. The Patriots have finished the playoffs with a rather impressive winning streak by double digits in every game and capped it off with a 36-17 win against the Pittsburgh Steelers this past Sunday.
The Atlanta Falcons are ranked third in the NFL in YPG the Patriots and Cowboys in the NFL and have displayed such dominance by have a 24-0 lead against the Packers after Halftime.  
Even though the Falcons have a 100% healthy roster, the Patriots are still favored to win the Super Bowl, and Tom Brady is without a doubt, a player to watch out for when the chips are down.
Fellow students from school stated their opinion on this year's Super Bowl.
"Patriots will secure the victory this Sunday due to his three points: Tom Brady's determination, the wonderful defense that New England has displayed in crucial playoff moments, and  I placed a bet for $85 and I need my team to pull through," sophomore Raul Castrejon said.
Raul, as well 130 million NFL fans, will be looking forward to the battle between the greats.