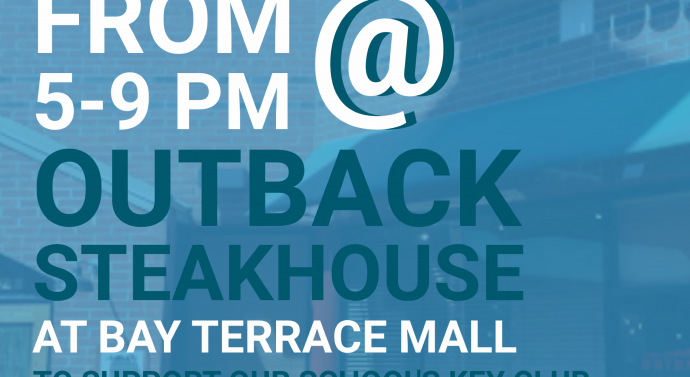 by Melissa Chen, fact checker
Key Club invites friends and family to join them at Outback on Wednesday, March 29th from 5PM to 9PM at Bay Terrace.
The purpose of the fundraiser is to enjoy the school's atmosphere outside of the school and to raise money for Key Club events.
"I hope to see a lot of WJPS families and staff members there. I hope it is successful and this event will make us feel like a family," Key Club adviser Ms. Papazoglou said.
15% of the profit earned will be donated back to the Key Club if "WJPS" is mentioned during the purchase. Those who are interested in going can RSVP here.