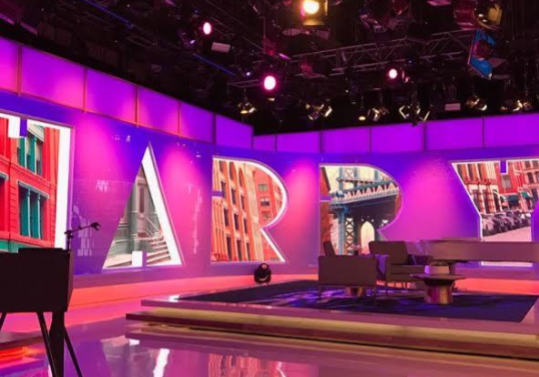 by Nicole Yu, photo editor
Broadcast and newspaper classes were invited to the filming of Harry Connick Jr. Show on Tuesday, March 7.
Students got to experience being active participants at a talk show. Harry had a few guests on the show, including Danica McKellar, Gillian Jacobs and Kevin James.
They were also able to witness what a talk show included. It may even be helpful towards their classes by knowing how to record and at specific angles, or even what type of questions to ask when interviewing others.
"It was an opportunity for students to view live television productions and see how it is pieced together. It also lets them see behind the scenes of a full television production – learning what happens before and after – and learn about the film industry," broadcast advisor Mrs. Shields said.
Although being on a talk show is entertaining, it is also very hectic because of the many things that happen all at once. There were three cameras – one focused on Harry, one on the audience and the last one on the band. The crew members were also telling the audience members what to do at certain times.
"It gave me a more professional view of a live broadcast show. We learned what goes on behind the cameras and what the crew does as well," senior Renee Choong said.
There are always unexpected things when being on television, such as when Harry tried to throw an egg sandwich to the audience, or when Kevin James hugged a few fans or even when the audience had special gifts to bring home.