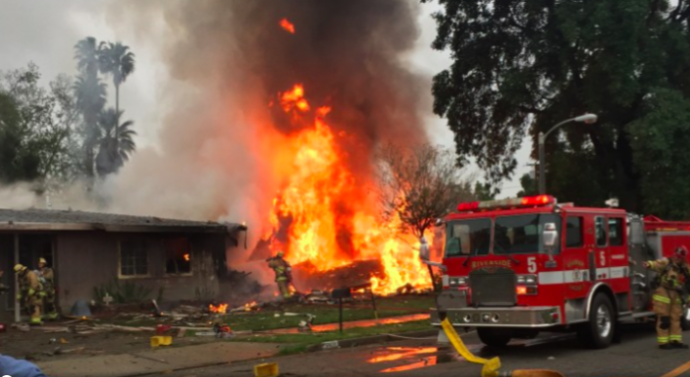 by Melissa Chen, fact checker
Two out of five passengers survived a plane crash in Southern California. The plane was heading back back from a cheerleading conference in Disneyland on February 27th.
"If a plane crashed in my neighborhood, I'll probably leave the area and find a new home. It's a sad event especially if it were to happen to someone I know or me," junior Andrew Keblish said.
One survivor was found in the bedroom of a house while the other survivor was found near the crash site. Both are in critical condition.
The plane crashed into a house which caught on fire. The fire destroyed two houses and two others had minor damages. No residents were injured but a few were relocated.
"This is supposedly a happy time and then just to have a tragic incident like this, and into one of these Riverside residences, it's really a sad case for us," Riverside Fire Chief Michael Moore said.
A team from National Transportation Safety Board is investigating the scene. Determining a cause for the crash can take more than 18 months.