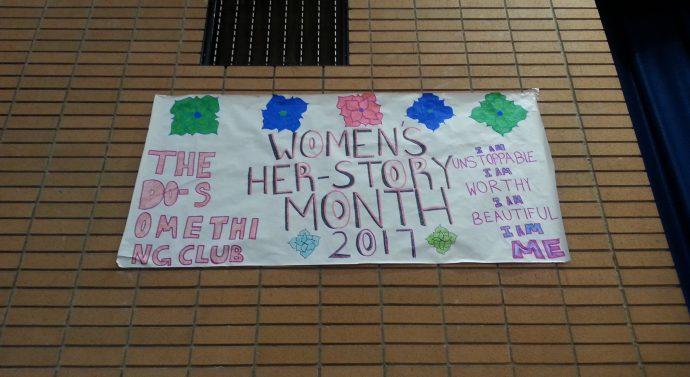 by Megan Wuerz, staff reporter
Do Something Cub presents annual Women's Her-story Month #wjpsnews #WomensHistoryMonth pic.twitter.com/afyS4vWqdm

— Kay Kim (@kayhyunkim) March 8, 2017
During the month of March we celebrate Women's History. The Do Something Club will be having the 6th annual town hall in honor of women on March 8th, hosted by the presidents Caitlyn Reid and Megan Wuerz.
There will be various performances that include poetry, singers, and performances, there will also be performances from the step team and spirit team. The purpose of the town hall is to educate the students on what women have done in history, empower our female students and thank our female teachers and staff.
"The Do Something Club helps express how empowering women's history month is and how it affects the way women as a whole are viewed. The town hall brings attention to the subject that I don't think it would have without," senior Jackie Catalano said.
Girls' Pledge led by the Do Something #wjpsnews #WomensHistoryMonth pic.twitter.com/eA8ojwDLN8

— Kay Kim (@kayhyunkim) March 8, 2017
Featured image attribution to Kay Kim.