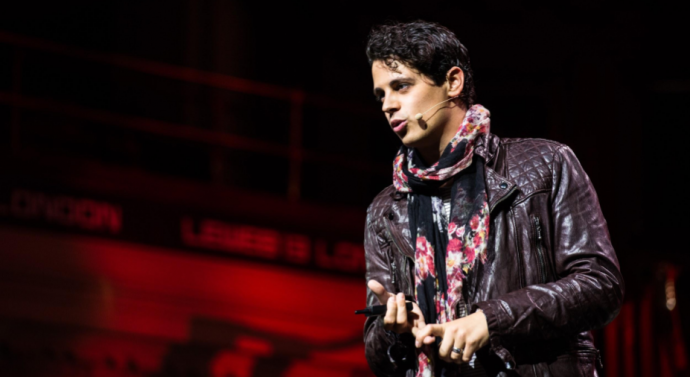 y Anthony Chianese, staff reporter
Milo Yiannopoulos, journalist and Conservative/Libertarian icon, was forced out of his speech due to radical left rioters.
When this occurred on Wednesday, February 1st, Milo was on his U.S. College Tour going to various colleges where students wanted to see him. No one really knows who's behind these "protests", but there are videos of protesters attacking and harassing right wing voters and Trump supporters.
"The left is profoundly antithetical to free speech these days, does not want to hear alternative points of view, and will do anything to shut it down. My point is being proven over and over and over again," Milo told Fox News host, Tucker Carlson, in an interview the night of the attack.
After that day, President Trump tweeted, "If U.C. Berkeley does not allow free speech and practices violence on innocent people with a different point of view – NO FEDERAL FUNDS?".
The new President of the United States' involvement has brought this incident to the national and even European news headlines.
Following these riots in California, students across the country fear expressing their opinions because of the backlash they might face.
"A U.S. citizen like myself has to right to free speech, and if I support Conservative or Libertarian ideas that should be allowed," senior Justin Raclaw said