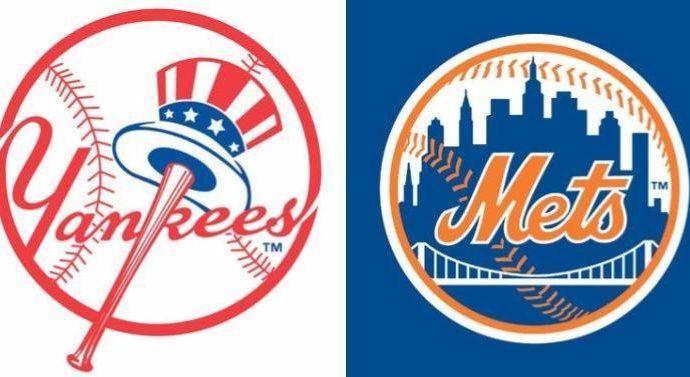 by Prabhdeep Dhami, sports editor
Both the New York Mets and Yankees had busy offseasons; one added stars looking to raise a banner while the other is rebuilding for the future.
New York Mets resigned, arguably the best player in this year's free agency class, reuniting with slugger, Yoenis Cespedes, on a 4-year, 110 million dollar contract. The deal includes a full no trade clause. Cespedes will earn 22.5 million dollars in 2017, 29 million dollars in 2018 and 2019, and 29.5 million dollars in 2020. They also made a qualifying offer to second baseman, Neil Walker, who accepted, coming to terms on a 1-year, 17.2 million dollar contract.
Mets are set in the outfield and infield unless a team is willing to work out a trade for Jay Bruce.
They are also set in the starting rotation led by Noah Syndergaard, Matt Harvey, Jacob deGrom, Steven Matz and Zack Wheeler, all who are also expected to be healthy and ready to go after an injury plagued the 2016 season. The Amazin's have also bulked up their bullpen by signing reliever, Fernando Salas and Tom Gorzelanny, along with lefty specialist, Jerry Blevins, to round out the bullpen.
The New York Yankees have gotten younger during the 2016 trade deadline by trading closer, Aroldis Chapman, to the Chicago Cubs for top prospect, Gleyber Torres, right hander, Adam Warren, and minor league outfielders, Billy McKinney and Rashad Crawford. The Yankees traded Warren earlier in the year for all-star shortstop/second baseman, Starlin Castro. The Yankees also traded set-up man, Andrew Miller, for top prospect, Clint Frazier, Justus Sheffield, Ben Heller and J.P. Feyereisen. Also with the departure of Carlos Beltran, Mark Teixeira and trading Brian McCann to the Houston Astros, gave way for the younger athletes, such as Aaron Judge, Greg Bird and Gary Sanchez to play everyday.
"I feel like both teams made great decisions. The Mets who are in win now mode were aggressive and made great signings while the Yankees who are rebuilding have a bright future ahead of them with all the prospects they have received," senior Jordan Kose said.