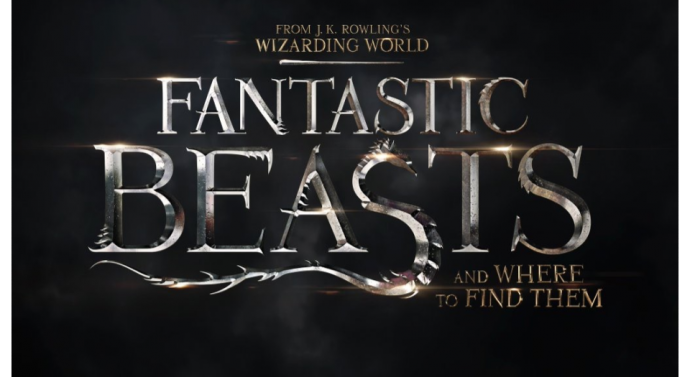 by Robyn Landolfi, staff reporter
Fantastic Beasts and Where to Find Them is the latest installment in the universe of Harry Potter. The screenplay was written by J.K. Rowling herself and was released November 10th, 2016.
The movie follows the story of British magizoologist Newt Scamander (played by Eddie Redmayne), and his adventure in 1920's New York during the chaos that is being caused by dark wizard, Gellert Grindelwald (played by Johnny Depp). There he encounters an event which threatens the exposure of magic.
It all starts with a run in with a No-Maj (American term for Muggle), Jacob Kowalski (played by Dan Folger), when one of Newt's creatures escapes. This leads to the misplacement of a suitcase full of magical creatures. Newt, with the help of Jacob, must find all of his creatures which now run free in the streets of New York.
Along the way, he runs into Tina Goldstein (played by Katherine Waterston), a MACUSA (American equivalent to the Ministry of Magic) employ, and her sister, Queenie (played by Alison Sudol). After a chain of events they are brought together and work as one to catch all of the escaped creatures and fight against a powerful force known as an obscurus.
I thought the movie was fantastic it was the perfect combination of action, drama, and comedy all rolled into one. The actors and actresses portrayed their characters skillfully and brought forth a sense of humanity and relatability.
J.K. Rowling and David Yates were able to bring forth a world that was only hinted at in the Harry Potter universe. They revealed the backstory of a man, Newt Scamander, who was only known as a name. We are first introduced to his name in the first Harry Potter book, Harry Potter and The Sorcerer's Stone, where he is only mentioned as the author of a first year textbook called, "Fantastic Beasts and Where to Find Them." It is the same name that gave the movie its iconic title.
I loved the entire movie. It was extremely enjoyable, considering the fact that I have been a fan of the Harry Potter universe since I was young. So when I heard the movie was going to be made, I was ecstatic.
I enjoyed it so much that I find myself unable to pick what my favorite part of the movie is. Although I did find the part where Newt and Jacob went to Central Park to retrieve one of his creatures and Newt ended up having to do a very embarrassing mating dance; and the fact that if you looked closely, you could see symbols and other cross-references from the other eight Harry Potter movies, for example to use of the Deathly Hallows symbol.
"It manages to create a plot from the book itself. I thought J.K. Rowling wouldn't want to make a prequel at all meanwhile we are getting 5 movies within the year. My favorite part is how it implements references from the other Harry Potter movies. I enjoyed the movie very much!" 11th grade student Edona Mema said.
I would rate this movie 5 out of 5 stars and highly recommend it to those who are fans of Harry Potter as well as those who are not fans. For the fans, be prepared for four more movies that are soon to follow.
"I loved Fantastic Beasts because it was exactly how I thought it was going to be and more. I loved that it was based off a textbook but, there was a story plot created that turned into a movie. I'm excited to see the next four movies after this one because these movies show proof that the Harry Potter era is not dead, but it continues to live on," 11th grade student Ivana Pitino said.