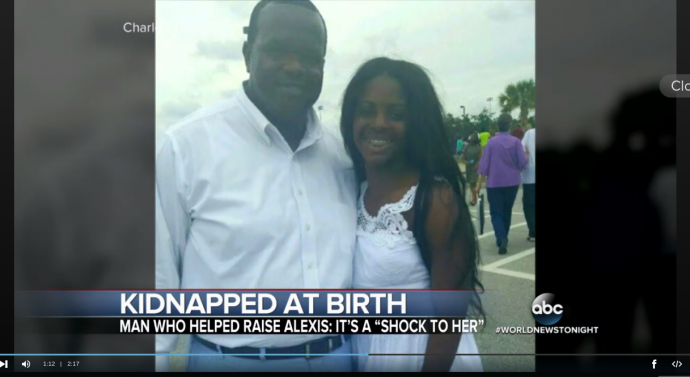 by Vivian Chang, news editor
An infant kidnapped at birth has been found in Walterboro, South Carolina nearly 18 years later and almost 420 miles away from her birth place, Florida.
Kamiyah Mobley was born at the University Medical Center in Jacksonville on July 10th, 1998 and was abducted shortly after birth. DNA tests confirm that Mobley was the baby that was abducted 18 years ago.
"What happened was terrible and crazy all at once. It's terrible because she was literally stolen at birth and so crazy that she was found 18 years later," senior Adriana Loh said.
After receiving multiple tips, police enforcement arrested Gloria Williams, 51, for connections to the abduction. Williams had suffered a miscarriage a week prior to the abduction.
Kamiyah, who has been living as Alexis Manigo, even defended Williams saying that she is no felon. Kamiyah had cried "momma" through a security door after seeing Williams locked up. She has been living with two siblings who are biologically children of Williams.
Mobley said that she will always love Williams. "They want me to hate her, and it's not in me to to," Mobley said.
Williams, who had been posing as a healthcare worker, told Mobley's biological mother, Shanara Mobley, that Kamiyah needed to be checked to see if she had a fever. Williams then took Kamiyah and left the hospital, as seen on surveillance footage.
"Right now she's holding up. She's processing everything and she's probably going to have to take this day by day," a cousin of Gloria Williams said.
Kamiyah's biological parents, Shanara Mobley and Craig Aiken, and Kamiyah were able to chat through Facetime after detectives had contacted the parents.
Williams on the other hand is being extradited to Florida where she is being held without bond, according to Jacksonville Sheriff Mike Williams. She could face life in prison if convicted.
Featured image in courtesy of ABC News.