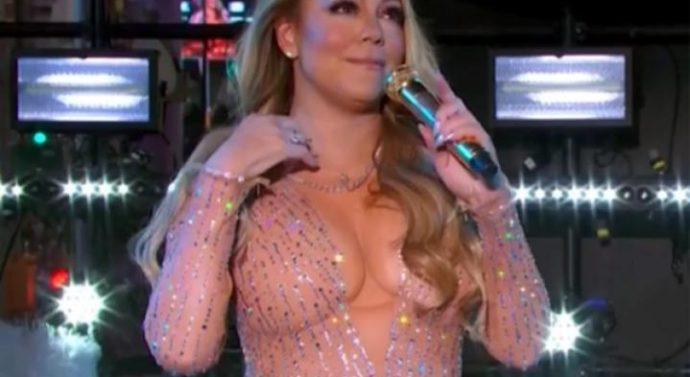 by Megan Wuerz, staff reporter
Mariah Carey had a three song lip-sync performance on New Year's Eve. During the song, Carey's singing parts went silent but the background music continued to play, forcing her to improvise talk to the crowd.
Carey said that during her performance, she was not able to hear anything from her earpiece. A publicist for Carey told CNN at the time, "There was technical difficulties. Unfortunately, there was nothing she could do to continue with the performance given the circumstances."
Mariah Carey and her team tried to pass the blame for the botched performance on to Dick Clark Productions. Carey said, "Listen guys, they foiled me. Thus, it turned into an opportunity to humiliate me and all those who were excited to ring in the new year with me."
Clarks production company replied to the accusations, writing to PEOPLE: "To suggest that [Dick Clark Productions] … would ever intentionally compromise the success of any artist is defamatory, outrageous and frankly absurd … In very rare instances, there are, of course, technical errors that can occur with live television, however, an initial investigation has indicated that DCP had no involvement in the challenges associated with Ms. Carey's New Year's Eve performance."
After the performance, Carey posted a GIF on Twitter with the caption saying "S**t happens 😩 Have a happy and healthy new year everybody!🎉 Here's to making more headlines in 2017 😂"
In my own words. #NYE #L4L 💖 #thefoilers pic.twitter.com/1jZ40WUeuH

— Mariah Carey (@MariahCarey) January 8, 2017
Featured image in courtesy of Mariah Carey's Instagram.