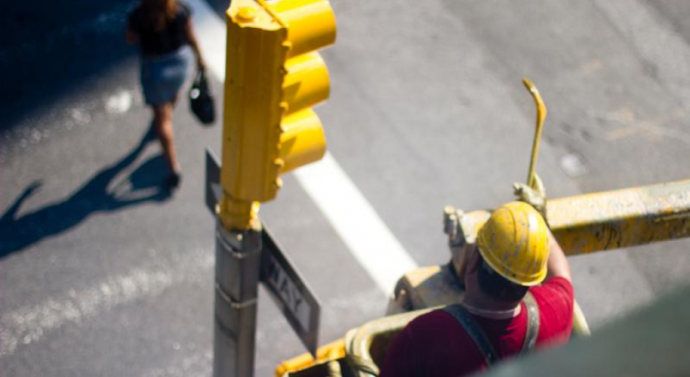 by Esther Animalu, staff reporter
The factors pertaining to catcalling have been an age-old occurrence—spurting out random comments to attractive people who catch the eyes of the "catcaller." However, there are boundaries that can be invaded and crossed by obscene comments, which narrows down the issue to whether or not catcalling is actually appropriate.
According to Oxford Dictionary, a compliment is both "a polite expression of praise or admiration" and "an act or circumstance that implies praise or respect." The connotation and denotation behind the act of catcalling, is far from being considered as a 'compliment.' Countlessly, a catcall can be taken out of context and seen as an offence. Many would also conclude that catcalling is degrading and insulting to the receiver.
"Catcalling is for immature people. If you want respect or attention from a girl or guy, you should politely go up to them and start a conversation. Catcalling is very rude, you will only get an attitude in return," senior Heylin Hiciano said.
The Business Insider had reported that Alaska Airlines had detained a passenger for catcalling and and verbally harassing a female flight attendant.
Generally, to the "catcaller," their words may appear to seem appropriate or pleasing; however, to the receiver, it may appear as deeming and can also lead to severe repercussions. In essence, catcalling objectifies and demeans the "target" publicly due to unwarranted comments, which often causes the person to feel conscious and insulted.
"Witnessing and being catcalled myself is something I find extremely disrespectful. It's something that immature men do to girls when they're lonely or when they are trying to seem 'cool' in front of their friends. Catcalling is something that every girl faces throughout their life because of childish and disgusting men," junior Keila Torres said.
In reference to the Huffington Post an interviewee stated, "The first time I remember being catcalled, I was 16 years old, walking from the parking lot to my high school. The parking lot was only three blocks away, but it still gave the two grown men slowly following me in their car enough time to repeatedly ask me what grade I was in."
Often times, young adolescents are targeted in the catcalling spring. This act can virtually prey on any age limit, based on the appealingness towards the "catcaller" themselves. Which in turn, places teens in an unwavering situations, that may lead to the perpetrator to advance further upon their catcalls.
"Catcalling is horrible, it's not going to get you a girl's number, it's just going to make the girl feel uncomfortable. I've been catcalled many times and it's terrible, sometimes my safety is jeopardized. But I just have to ignore it," junior Melanie Salazar said.
Despite the fact that some may see "catcalling" as acceptable and justified, it still infringes on the boundaries of comfortability from the receiver. Although this practice is far from becoming extinct, it still needs to be addressed in the longhold. Compliments are enriching; however when the fine line of security is questioned, those words can become morphed into insults.