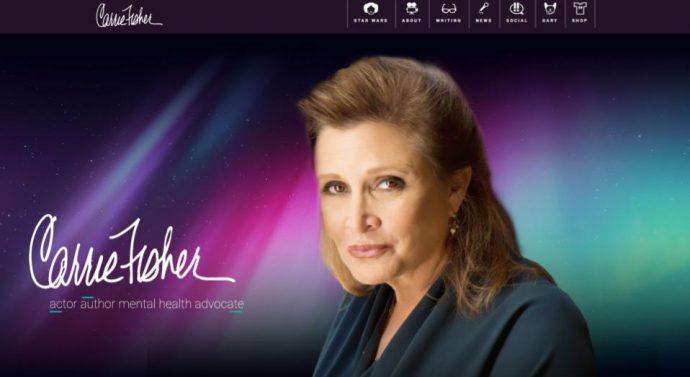 by Vivian Chang, news editor
After being hospitalized for four days, Carrie Fisher died at the age of 60. She passed on December 27th, after she fell ill on a flight from London to Los Angeles.
Doctors say she suffered a cardiac event while on the flight. Fisher's daughter's publicist posted a statement affirming the death.
Fisher was most known for her role in Star Wars as Princess Leia. On the Star Wars website is a tribute (that can be read here) to Fisher, recounting and commemorating Fisher's accomplishments.
"She was Princess Leia to the world but a special friend to all of us. We will miss her dearly." -Kathleen Kennedy https://t.co/E96OuqnFQL pic.twitter.com/lr0rm0sRxc

— Star Wars (@starwars) December 27, 2016
"I feel devastated because growing up she was my favorite heroine. She, as Leia, stood out because she wasn't the typical 'princess' you see in Disney movies. As a person herself she was amazing and wasn't ashamed of any of her flaws," senior Elena Szymkiewicz said.
Fisher's mother, Debbie Reynolds, passed away at the age of 84 on December 28th, just one day after Fisher's death. Relatives say the stress of her daughter's passing may have been too much to handle for Reynolds, who has suffered from small strokes in the past.