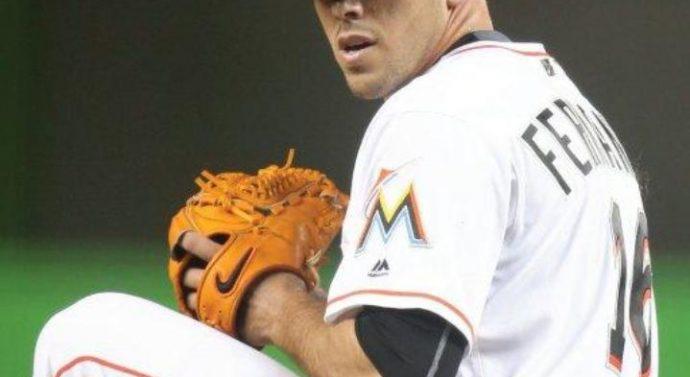 by Prabhdeep Dhami, sports editor
24-year-old All-Star, Jose Fernandez, was killed in a boating accident early Sunday morning. He and two other men were found dead after their boat was discovered at the entrance of Miami Harbour.
Born in Santa Clara, Cuba, Fernandez was defected to the U.S. in 2008. He was selected 14th overall by the Miami Marlins in the 2011 draft, went on to be the National League 2013 rookie of the year, and became a two time All-Star.
Investigator believes speed played a factor into the death. There was no indication of drugs or alcohol. However toxicology tests were performed.
Fernandez's last start was by far his best. He pitched eight shutout innings of three hit ball, striking out 12 batters and giving up no walks. He finished the 2016 season with a MLB leading 12.5 strikeouts per game, and a new Marlins season record of 253 strikeouts in 182 ⅓ innings.
The Marlins honored Fernandez on Monday by wearing his jersey and retiring his number. Second basemen, Dee Gordon, a lefty, batted right to honor his friend taking the first pitch ball, while wearing Fernandez's helmet, who enjoyed hitting even though he was a pitcher. Two pitches later, Gordon unloaded on a 85 mile an hour fastball that soared over the right field wall and touched the hearts of everyone at Marlins Park as he trotted around the bases with tears in his eyes. He was greeted by coaches and players as he broke down in the dugout.
The opposing team, New York Mets, showed its condolences by hanging up a Jose Fernandez jersey in a Mets uniform in the dugout as well as going out on the the field and hugging the Marlins coaching staff and players.
"I want to say thank you to them," Gordon said. "That was first-class of the Mets. I'm definitely grateful for them doing that. Grateful to Terry Collins, Bartolo Colon and Travis d'Arnaud. They didn't have to do that."
"Baseball is family and on that tragic day we lost a loved one. Jose had a great career ahead of him and could've been a future hall of famer," senior Anthony Rolleri said.