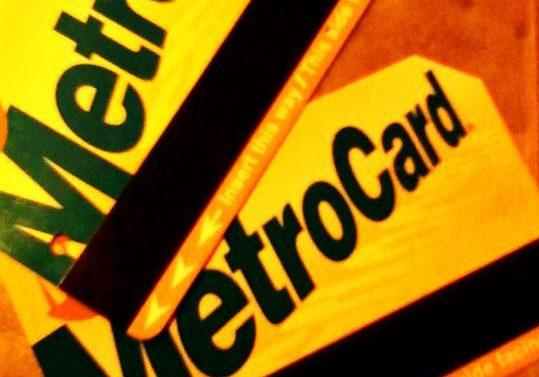 by Esther Animalu, staff reporter
Bustling streets, rowdy buses, delays, crowded platforms; and bureaucratic runarounds. The MTA is planning to increase the bus and train fare for commuters citywide.
The MTA proposed a financial plan that will include a definite fare hike in 2017, with the primary motive of raising more than $300 million yearly for a transit network wavering in dependability. The upcoming increase is alarming, due to the recent fare raise last year.
"I feel that it's ridiculous that they are increasing the MTA bus fare to three dollars. No one wants to spend that much money on a bus ride. Because of this, it might get to the point where people are going to start relying on other types of transportation, which may eventually bring the MTA buses and trains out of business," junior Brianna Mendoza said.
For various students, parents and faculty members, public transportation has become a necessity in order for them to reach their destinations. However, the possible fare hike can pose a serious dent into their pockets, and more expected fare raises are soon to come in the near future.
According to Curbed New York, "The MTA would have to hold public hearings before moving forward with the hike but if successful, the fare for subway and bus rides would rise from $2.75 to $3.00 in 2017 and from there another two percent in 2019. Metro-North fares would be increased anywhere from 2.2 percent to over 6 percent, varying by stations."
The trending rise in the MetroCard fare doesn't appear to be slowing down anytime soon. The revenue that is projected to be obtained by increasing the fare will go into enhancing safety, security, Wifi-enhanced subway cars, track clean up, and station renovations.
As stated by Eyewitness News, "The transit agency will release the exact amount of the increases — believed to be 4 percent — in the fall, and then hold a round of public hearings. But it is expected that the base price of a single subway or bus ride would to jump to $3. It will be the fifth increase in the past nine years… The plan provides $195 million from 2017 to 2020 to support capital projects that will improve the customer experience. This year, the MTA will equip 200 buses and 200 subway cars with Wi-Fi, USB charging ports and digital screens."
"I think that by raising the price, the MTA will put the money to good use so that the train and bus rides can be more enjoyable," senior Heylin Hiciano said.
Despite potential initiatives to improve customer experience, numerous commuters are up in arms because the fundraising efforts for new MTA bus and subway projects will constantly be at their expense.
"I feel like it is not reasonable for the MTA to raise the fare. If they are constantly changing the price, then people are going to struggle with money depending on the amounts of times that they have to take the bus or train. It's going to be very expensive to commute," junior Ivana Pitino said.
The anticipated fare hike is right around the bend. As commuters are expected to pay an additional 25 cents per ride. The MTA is also expected to carry out their service enhancements within NYC buses and trains as they accumulate more funds.