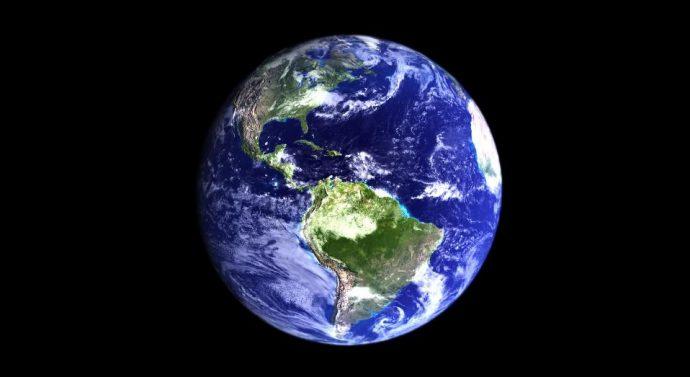 by Melissa Chen, staff reporter
Each year, people around the world celebrate Earth Day. Let's take a look at how Earth Day came about and how it is celebrated.
History of Earth Day
United States Senator, Gaylord Nelson, founded Earth Day on April 22, 1970 to create an environmental movement to raise public awareness about pollution.
After years of struggling to interest his colleagues in environmental protection, he turned to Americans about environmental issues. A large amount of support from the public led politicians to see how serious the problem was. This was followed by creations of some of the most important environmental laws in the United States. The United States Environmental Protection Agency (EPA) was also created. The EPA's goal is to protect human health and the environment.
Some laws that were passed throughout the 1970s, were the Clean Air Act (CAA), the Endangered Species Act (ESA), and the Toxic Substances Control Act (TSCA). The CAA allows the EPA to create air standards to protect the public's health and welfare. The ESA provides a program that protects animals and plants and their habitats that are endangered and threatened. The TSCA allows the EPA to require reporting, keeping records, and testing chemical substances and/or mixtures.
Earth day became a global holiday in 1990. 200 million people in 141 countries got involved to increase awareness of environmental issues.
"I am contributing to earth day by recycling. One tip for saving the environment is people should watch where they are throwing their trash," seventh grader Katerina Panos said.
Tips for saving the environment
Buy a refillable water bottle instead of using bottled water. Making bottled water requires

large amounts of fossil fuel

. Refillable water bottles save a lot of money too!

Hang dry clothes instead of using a drying machine. This will save a lot of water.

Walk instead of drive. This will not only be beneficial for health, but it also saves money and gas.

Unplug or power off anything that is not in use.

Take shorter showers to save water.
"There are so many things that someone could do to save the environment. We could plant trees/flowers, turn off lights when not being used, or just recycle bottles," Environmental Club president Amina Chowdhury said.
Don't wait until April 22nd to start making environmental changes. Start now!