Thank you for reading WJPS news.  To better address the needs of our audience, we encourage you to contact us.  Student body and staff are encouraged to write letters and suggest ideas for coverage.
Please email Ms. Sackstein, faculty adviser, at ssackstein@wjps.org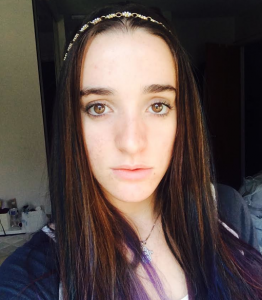 Co-Editor-in-Chief: Adva Fuchs
adva.fuchs@wjps.org
Welcome to my home:) my name is Adva Fuchs and I'm the Co-Editor n Chief of WJPS News' the Blazer.Thinking is probably my biggest passion, after all what is the world without the philosophers that make it extremely complicated? experience each moment, try new things, feel new things, and then write those feelings down. Believe me, the more you write now, the more you have to look back and laugh at later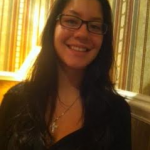 Co-Editor-in-Chief: Markella Giannakopoulos
markella.giannakopoulos@wjps.org
Hey everyone, my name is Markella and im the co- editor in chief. I love reading and eating chocolate. I love writing for the newspaper and when I get into the zone of writing nothing can stop me unless the bell rings and then class is over for the day.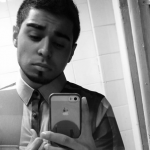 Co-Manager: Mohammed Kazmi
mohammed.kazmi@wjps.org
Hey, My name is Mohammed Kazmi. I'm a senior at WJPS. I Love to play basketball, learn and help people. I'm deeply involved with technology and use it on a daily basis. Challenges are my favorite because they are just waiting to be conquered. Counting down to graduation! #WJPSENIORS
Co Manager: Amada Guapisaca
amada.guapisaca@wjps.org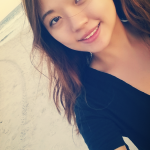 News editor: Da Hae  Jung
dahae.jung@wjps.org
Hello, I am the news editor of the WJPS news. I love reading and writing about stories that are happening daily in our community. Writing is something I just love to do and will never let it go.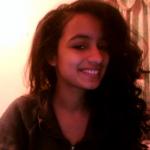 Co-Feature editor: Ruchi Vaidya 
Ruchi.vaidya@wjps.org
Co-Feature editor: Alice Mungyu

alice.mungyu@wjps.org
Despite being tall, I'm pretty inactive. In fact, I can sit in front of my laptop and binge watch TV shows such as Supernatural, Big Bang Theory, Pretty Little Liars and Glee. I am sadly too obsess with Harry Potter, The Mortal Instruments, and Percy Jackson. I work well under pressure as I am a procrastinator. For me, Newspaper is one of the classes I enjoy taking because I am able to write freely without any bounds.
Entertainment editor: Laina Vitarelli
laina.vitarelli@wjps.org
Literary editor: Essence Bryant
essence.bryant@wjps.org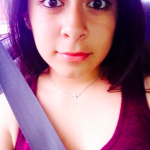 Opinions editor: Melanie Carmona
melanie.carmona@wjps.org
My name is Melanie Carmona and I spend must of my time on Tumblr and eating chocolate. I really enjoy reading, over sized sweaters and knee high socks. I'm obsessed with the band Arctic Monkeys and their lead singer Alex Turner. So rad.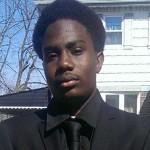 Co-Sports editor: Jordan Fickling
Jordan.fickling@wjps.org
I'm currently share the position as "Sports Editor"  for WJPS News. I enjoy my position and the responsibilities that come with it. My favorite sports are Basketball and Football, however I still keep my self notified of the current events of other sports I don't watch as much. My favorite subjects are Literature and History. I love writing however, I understand how hard it is to adapt to the Journalistic style of writing. I will do my best to help the Juniors become acclimated to Newspaper and have a great time reporting for WJPS.
Co-Sports editor: Christopher Petronella
christopher.petronella@wjps.org
Website Manager: Samantha Aversano
samantha.aversano@wjps.org
Fact-Checker: Arthur Wilson
arthur.wilson@wjps.org
Hey everyone. My name is Arthur, and I'm this year's Senior fact checker. Before your article can be posted online it always goes through me to be scanned for anything further from the truth. Aside from that, I enjoy practicing the piano and playing PC games when I'm not busy with studying and college preparation.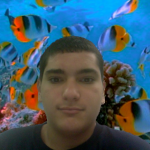 Photography editor: Christopher Dadic
Christopher.dadic@wjps.org
Senior Staff Reporters:
Alejandro Correia

Erica Santos
Junior Staff Reporters
Abhishek Singh, junior co-editor-in-chief
Aja Landolfi, junior co-editor-in-chief
Alicia Massey
Brittany Melosh, junior co-manager
Briyahna Rice, junior arts editor
Christos Troumouhis
Eneid Papa, junior web manager
Esther Animalu, Freshman contributing reporter
Gabriella Grimando
Helena Yeung
Ifra Mahmood
Jacklyn Thompson, junior news editor
Jamie Jensen
Keith Loh
Kelly Leem, junior fashion blogger
Kerwin Arenas, junior sports editor
Leanna Tabora, junior entertainment editor
Madeline Heinsen
Michael Fiscaletti, junior fact checker and copy editor
Michelle Tejada
Rebecca Costanza, junior opinions editor
Sabrina Kanavatsas, junior co-manager
William Torres, junior feature editor
Yealin lee, junior news co-editor and art editor
Website Staff:
Staff Photographers:
Lizbeth Loarca

Brenda Montero

Vanessa Ortega