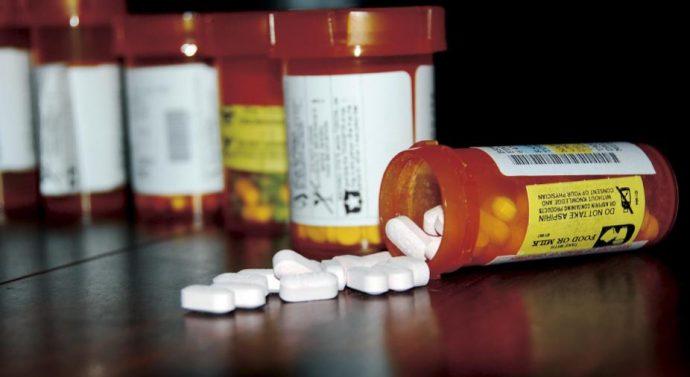 by Esther Animalu, staff reporter
Mental health complications have grown in urgency. As reported by the National Alliance of Mental Illness, 43.8 million people experience mental illness in a given year. People who have been diagnosed and admitted into treatment care, are psychiatrically counseled. However, if symptoms proceed to increase or worsen, prescription medicine is often advised to the patient. The issue boils down to if these drugs are actually hurting the patient in the longhold.
In today's society, many view medicine as a "quick fix" to an underlying problem. These drugs prove to be effective in terms of one's mental health state of being. However, they can possibly be a catalyst into triggering even more detrimental effects.
To advance on this further, creator of Mercola.com, osteopathic physician and web entrepreneur, Dr. Mercola stated, "At the point when antidepressants were presented, it was with the plan that they would help individuals recuperate from depression all the more rapidly. Tragically, what we're presently observing, and have been seeing since antidepressants were presented, is patients recuperating quicker yet backsliding more, or recouping just incompletely and transitioning into a putrefying condition of chronic depression that never truly resolves."
With these research findings coming to surface, the use of prescribing drugs for mental conditions is being brought into controversial questioning, by numerous physicians and consumers as well.
"I don't think there is an epidemic of properly used prescription drugs that were prescribed to the patients. However, there are some drugs that do have side effects that are truly debilitating. I do worry that drug companies, in an effort to use patent new drugs with side effects, will ignore the older drugs, as a means of gaining profit," STEM teacher Dr. Baribault said.
Medical officials are studying to find whether the side effects, and neurological reactions within these medicines are compounding the progress within the mental health epidemic.
Osteopathic physician, Dr. Mercola, also noted that, "long haul examines now demonstrate that of individuals with significant depression, just around 15 percent that are treated with an antidepressant go into remission and remain well for a drawn out stretch of time. The rest of the 85 percent begin to have continuing relapses and become chronically depressed."
For instance, according to the Daily Mail, "the horrific suicide video of a 12-year-old girl has gone viral – and police say there is nothing they can do to stop it. Katelyn Nicole Davis, of Cedartown Georgia, streamed herself live on December 30, 2016, saying that she had been sexually abused by a family member. She continued filming as she hanged herself in the front yard of her Cedartown home."
In continuation, Katelyn also mentioned in her diary how she was taking medicine in order to combat her mental troubles.
Anonymous News stated, "She [Katelyn] also admits that she is on medication for her depression but 'it doesn't work too well,' which is surprisingly common."
SANE Australia noted that, "for people affected by certain conditions (such as Schizophrenia, Bipolar disorder, and severe forms of Depression, for example), medication can be an important – even essential – part of treatment. It is important that the particular medication and dose is well-suited to help the person most effectively, and that side-effects are monitored and minimised."
Medications can take up to 4-6 weeks to show improvement in symptoms. Some people develop a tolerance to medication and more and more is needed to have the same effect. Causing some people to become dependent on medication.
"It depends on what type of mental illness that the patient has, and its severity. The amount of dosages that the patient takes also plays a factor. But overall, I feel that doctors should listen to what the patients have to say, instead of prescribing them drugs. It's better to talk out your problems instead of depending solely on medication," junior Edona Mema said.
National Alliance on Mental Health stated, "half of all chronic mental illness begins by age 14; three-quarters by age 24. Despite effective treatment, there are long delays—sometimes decades—between the first appearance of symptoms and when people get help."
Generally, our society prescribes medications at such a quick rate, and are fast to release a pill, to miraculously solve the mental ailments. It is routinely advised by the National Institute of Mental Health, that if a patient is taking prescription medication in order to combat their illness, they must report any unusual side effects to the doctor, especially if it is causing suicidal thoughts.
"I'm concerned about the use of opiates because I don't think people are aware of how addictive they can be. Many doctors, but not all, are doing a much better job of educating their patients to use them more safely. However, this would exclude people with terminal conditions, like cancer," Dr. Baribault said.
In the battle against the psyche; although medications are effective to a degree, in treating and maintaining various forms of mental illnesses, it can also derail and worsen it as a whole. Ultimately, patients are encouraged to consult with their doctors about which treatment options they are most comfortable with, while still striving to ensure positive results. Physicians should plausibly determine the reasonable course of actions, pertaining to the mental state of the populace in the long-run.