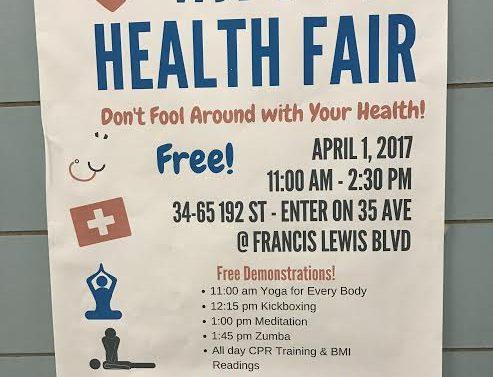 by Melissa Chen, fact checker
PTA is hosting a Health Fair on Saturday, April 1st from 11AM to 2:30PM. Admission for the event is free. It will be held in the cafeteria and gym.
The purpose of this event is to connect with our school community and the community surrounding the school and to bring awareness to health issues.
There will be a variety of service providers and vendors giving out information. There will also be lessons on yoga, meditation, kickboxing, zumba, and CPR training.
"There is a lot of community involvement, local doctors, and organizations coming. It's going to be great," PTA member Ms. Nora said.
Refreshments and raffles will be available.