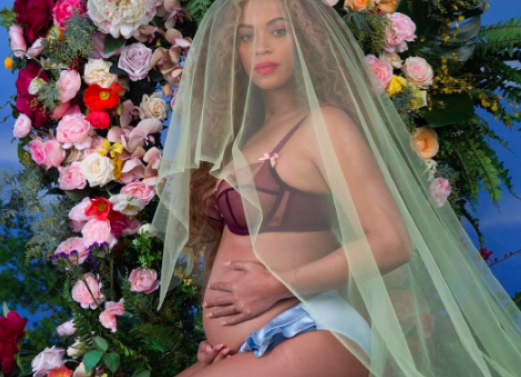 by Megan Wuerz, staff reporter
On February 1st, Beyonce broke the news of her being pregnant with twins.
Bey posted a photo on Instagram with the caption, "We would like to share our love and happiness. We have been blessed two times over. We are incredibly grateful that our family will be growing by two, and we thank you for your well wishes. – The Carters"
The photograph was of Queen B in a veil, in front of flowers with her hands resting on her stomach. It only took this photo 11 hours for Beyonce to break Instagram's record of the most-liked photo, putting Selena Gomez's Coke ad in second place.
Beyonce famously told the world of her last pregnancy, with Blue Ivy Carter, at the 2011 MTV Music Awards when she unbuttoned her jacket, dropped her mic, and rubbed her belly.
"Her instagram picture was way more surprising than the music awards, probably because it's twins this time," senior Caitlyn Reid said.
Bey will most likely make an a red carpet appearance at the Grammys on February 12th, where she has been nominated for nine awards. Look out for the baby bump.