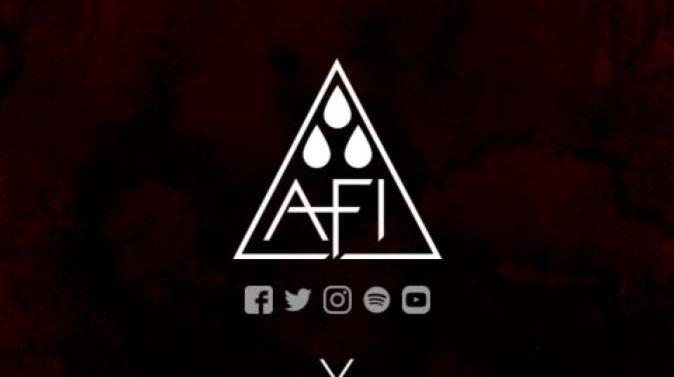 by Robyn Landolfi, staff Reporter
AFI, an American Punk band, has made plans for their 10th studio album.
The band based out of California, formed in 1991, consists of lead vocalist Davey Havok, drummer and backing vocalist, Adam Carson, bassist, Hunter Burgan, and guitarist, Jade Puget.  
After many strange and cryptic videos posted to the band's Facebook account, they have officially announced the name and release date of their album on October 28, 2016. They also released the official audio for their new singles "Snow Cats" and "White Offerings", which were both released on the band's official Youtube channel.  
"Both tracks lean toward the anthemic style of albums like 2000's Sing the Sorrow," Rolling Stone Magazine states.
The album is set to be released on January 20, 2017, under the name AFI (The Blood Album). It is their first album to be released through their new record label, Concord Records (The Bicycle Music Company, which is a part of it). The album is being produced by the band's own Jade Puget and Matt Hyde (producer).
This is going to be the first album AFI has released since their album "Burials", which was released back in 2013.
"The song 'Snow Cats' is a really good song. I do recommend it for other people to listen to it it has a nice beat and the singer has a really deep voice that you can get into." For White Offerings it's a good song if you're really into rock music like I am but, if you aren't then it's not your thing and if you love the guitar this song is it," 11th grade student Aishah Jaberi said.