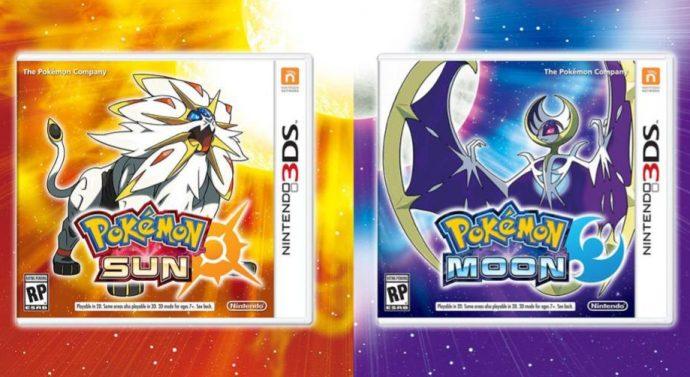 by Ethan Shluker, staff reporter
When Nintendo announced Pokemon Sun and Moon on February 27th, fans were curious as to what the new games will bring.
As many fans know, the Pokemon games follow a formula. The player starts out in a region and picks his or her first Pokemon and goes on a journey to collect eight gym badges. The player also fights the game's evil team and other trainers, while collecting and training Pokemons along the way. Eventually, the player will defeat the elite four and the champion.
Firstly, Pokemon Sun and Moon will be the first game to incorporate full 3D features, moving away from the chibi style that Pokemon X and Y had. Players will still battle the same way as the previous titles, but this game has added Z-Moves, which are powerful moves specific to a Pokemon's type of moves, which can cause a lot of damage.
Also like previous titles, Pokemon Sun and Moon has included new Pokemons and brought back old ones. It has introduced Alola Forms, which are re-typed, re-designed versions of old Pokemons. Along with these Alola Forms, there is also the mysterious Ultra Beast.
As previously mentioned, Pokemon Sun and Moon will change the formula. The player will still travel through the region which is known as, Alola, and choose from the three starters. The player will also continue to collect and train Pokemons, as well as fight fellow trainers and the evil team, Team Skull. However, instead of collecting eight gym badges, the player shall be compete in the Island Challenge and battle the Kahunas of each island.
The Island Challenge consists of multiple trials, each requiring a different task. It also introduces a new battle mode known as, Battle Royale, a four player battle that ends when one player is out of Pokemons. Whoever defeats the most Pokemon by then is the winner. There aren't any differences between Pokemon Sun and Moon aside from a few exclusive Pokemons. Overall many fans are excited.
"I'm really excited about these new games and I can't wait to play them," 11th grade student Jordan Shluker said.
Pokemon Sun and Moon will be released November 18th.