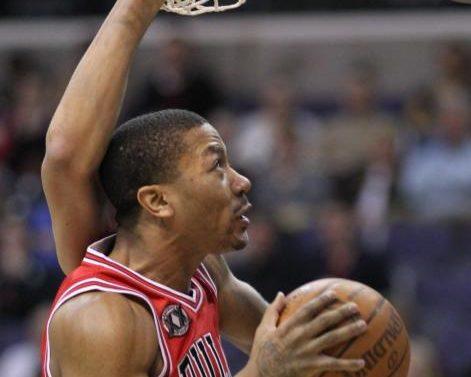 by Omran Hamidi, sports editor
New York Knicks point guard, Derrick Rose, reported back to the team after a rigorous two week trial based on accusations of sexual assault and rape against him and two other friends. The $21.5 million lawsuit filed against Rose ended up in him not being liable and was eventually acquitted of all accusations.
Beyond the trial, it is now or never for Rose, who is owed $21.3 million in the final year of his contract. Rose has to show why he deserves his next contract and this upcoming season is more of a showcase for him due to missing nearly two seasons with knee injuries.
In his first words since not being held liable for the accusations, Rose said, "I feel like heaven to be out there. I got through my little situation, but I'm happy to be focusing on nothing but basketball. I've been preparing for this for a long time. Ever since I didn't make the playoffs last year, I'm still chasing something right now. I just want to hoop and let my game speak for itself."
In his home debut against the Memphis Grizzlies, Rose showed flashes of his vintage and reckless style of play, which should give Knick fans some hope in their new point guard. He ended up finishing with 13 points and 3 assists and led them to defeat the Grizzlies.
Walt Frazier, the greatest point guard in Knicks history, stated his impression of Rose after his 13 points and three assists performance, "He's capable. His thing is injuries. If he's not injured, he's still an elite player. He's one of the best in the league, and now he's got a lot to play for. He's a free agent. He's got a lot to prove. He's in the right place at the right time."
"If Rose stays focused on running the team and playing defense, he will bring hope to all Knick fans," senior Norman Carmona said.