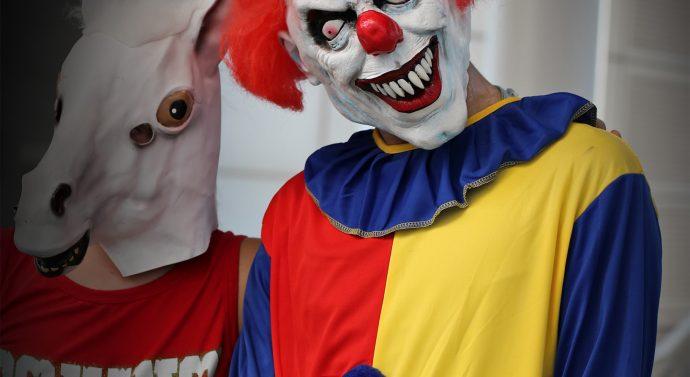 by Marianna Brogna, literary editor
Through most of September and the beginning of October, there have been multiple sightings of creepy clowns across the country, sending citizens into a hysteria.
It all first started in June of this year, but there have been more appearances and sightings popping up recently. They are most commonly seen standing on the side of roads. Some of them have been armed with knives and even guns, but most give people the creeps as they walk around at night. There has been speculation that this is happening in honor of Halloween coming up, or that it is just one big hoax.
On September 28th, 16-year-old Christian Torres was found dead with stab wounds that Sunday night. Authorities suspect that this happened after having a confrontation with someone dressed as a clown. This clown has also been reported of rapping on neighbor's windows and doors.
"I feel safe because it's not happening here, but people who see them better run and pray," senior Mikey Riera said.
Clowns have been popping up more and more on roads and dark areas late at night, and even on school campuses. There have also been bombing and shooting threats made on social media, which has forced authorities to remain on high alert. They have also banned anyone from wearing clown masks or costumes indefinitely.