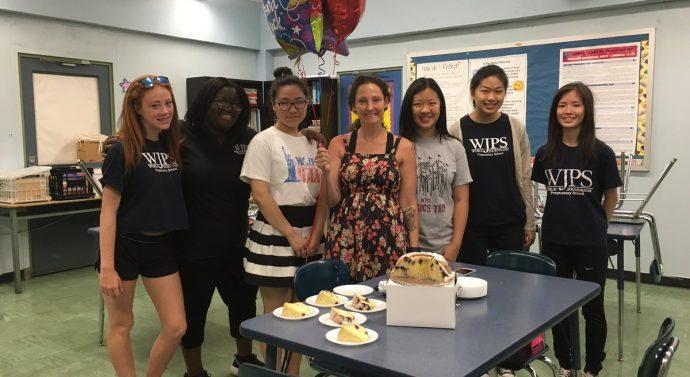 For the past nine years I have spent time nurturing The Blazer and have had the honor and privilege of working with some incredible students over the years; ones who have left a mark not only on the school but also on me as a person.
Through those years we have grown together, building the voice of WJPS, an outlet for students to report and share the news of the day. With great pride I have watched each student come in ready and willing to learn and leave better prepared for the lives they have ahead of them.
This school has been my home for some time now and it is with a heavy heart that I say farewell, knowing that the student media outlet will continue strongly as we have built such a solid foundation together that can surely function as it always has, in my absence.
Thank you to every student who has shared his/her story and experiences with me and has helped me to become the teacher I am.
If you need me, I'll always be reachable.
Best of luck to you all.
Ms. Sackstein