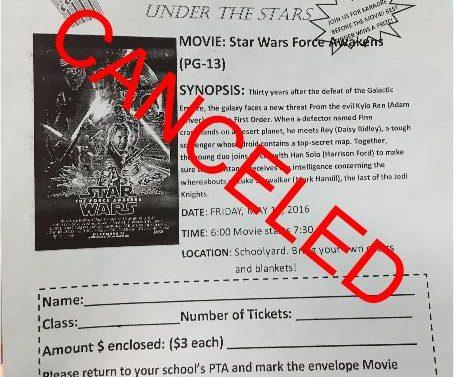 Jaclyn Thompson, news editor
If one wanted to see the Star Wars Movie, they are going to have to get it on demand. Movie night, which was supposed to be on May 13th, was cancelled.
"[It] has been cancelled due to poor ticket sales," parent coordinator Helen Reed wrote in an email to staff and students on May 12th.
Movie night was going to be together with IS.25 but did not sell enough tickets to proceed with it. Karaoke, that was supposed to occur before the showing, will also be cancelled.
"I kind of figured it was going to get canceled like most things in this school," senior Michael Vezyrakis said.