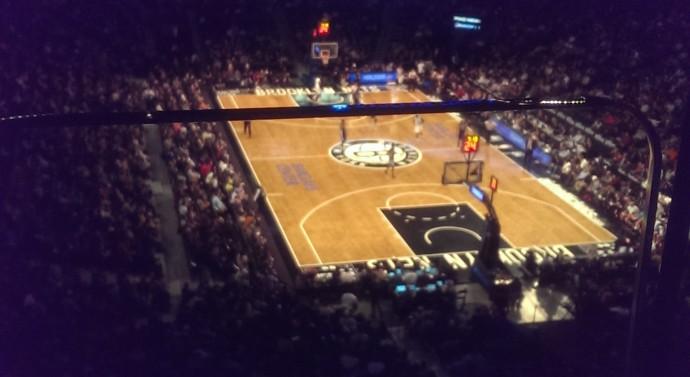 by Jordan Fickling, sports editor
Entering the game with one of the best frontcourts in the NBA, the Memphis Grizzlies looked to notch an easy away game against the struggling Brooklyn Nets.
Brooklyn has had a string of bad luck over the past couple of games and the embarrassing loss they suffered at the hands of Memphis makes matters worse.
"The Nets have really been struggling to figure themselves out for these past few games. Recently, their star players have been up for trades and I think the coach is experimenting with new players and roles," senior Dennis Mitts said.
What Brooklyn has been lacking is an an efficient Point Guard. Jarrett Jack is a combo guard, but he hasn't provided Brooklyn with consistency.
Their go-to Point Guard Deron Williams has been injured as of late with a fractured rib. This means that players such as Alan Anderson and Jarrett Jack had to step up their production.
Another glaring weakness, was their frontcourt Memphis had a field day scoring in the paint. Both Center Mason Plumlee and Center Brook Lopez failed to stop the momentum of Memphis Power Forward Zach Randolph and Center Marc Gasol who combined for a total of 30 points and 20 rebounds.
"They're a very good defensive team, a very good rebounding team and that's why they're one of the best teams in the league," Nets coach Lionel Hollins said.
Before accepting the position as the Head coach for the Brooklyn Nets, Lionel Hollins was actually the coach for Memphis and he is credited for rebuilding the franchise into the juggernaut it is today.
"It was different going against your old coach. Been through a lot, made history together, did stuff together in Memphis, turned the franchise around, so it was nice to see him out there," Randolph said.
Center Mason Plumlee tried to help Brooklyn as best as he could as he scored a team-high 15 points.
This marks Brooklyn's seventh consecutive loss and they will hope to rebound from this on Friday against the Washington Wizards. Currently, Brooklyn sits as the eighth seed in the Eastern Conference.