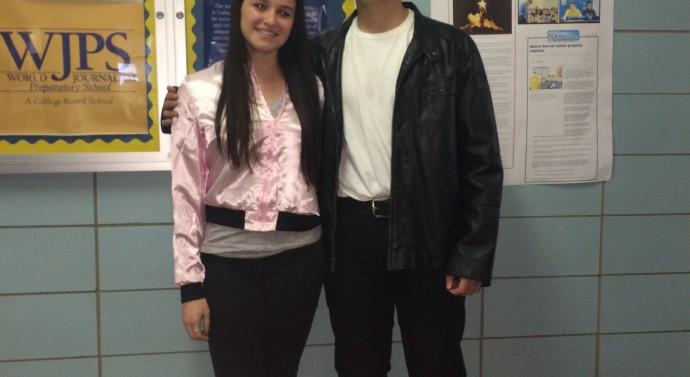 by Da Hae Jung, news editor
From leg warmers and spandex to crop tops and neon shirts, students, teachers and staffs participated in Way Back Wednesday.
Styles from the 1900s to the early 2000s and even a few with older generations were wore by students throughout the school on January 14, 2015.
"It was fun looking for outfits back in the day and getting the chance to dress up as people back then," freshman Brianna Mendoza said.
Everyone in the school enjoyed being able to dress up as someone that they wanted to and to pick out an outfit that they liked back in the day.
"In this dreary January, it gave students and even teachers like me to do something fun and to have a chance to build school spirit," Physics teacher Ms. Katz said.
This ongoing Spirit Week is giving everyone the chance to sink into the school's spirit by participating.